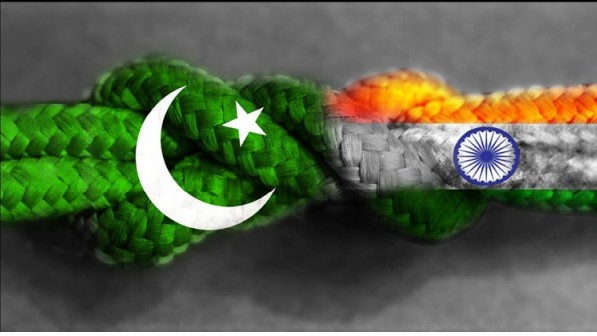 ---
KARACHI: The resumption of dialogue with India is a result of Pakistan's consistent efforts to carry on the peace process which was suspended due to the 2008 Mumbai attacks, Foreign office (FO) spokesperson Abdul Basit told Express on Thursday.

He said that there will be a meeting between the countrys' prime ministers, as well between the interior minister of Pakistan and the Indian home minister. He added that Foreign minister Shah Mahmood Qureshi and his Indian counterpart S.M. Krishna will hold talks on July 15, in Islamabad. "All these developments are positive in the hope that they will lead to a process which is result oriented and continuous. At the end of the day it is in our bilateral interest," said the spokesperson.

He said that they hope to resolve the disputes between the two countries which had a negative impact in their development efforts. Dialogue between the two countries came to a diplomatic halt when India blamed Pakistan based militants for the Mumbai attacks in 2008. The Indian foreign minister said that the upcoming talks promised to further improve chances of a productive dialogue between the two countries. "These high-level visits will act as some kind of panacea to reduce the trust deficit and will create an atmosphere of confidence productive talks between our countries," he exclusively told Express.

Meanwhile, The Bharatiya Janata Party (BJP) questioned the basis on which India agreed to hold the foreign ministerial level talks, saying that Pakistan should first prove its credibility, reported an Indian news agency IANS. "There is no relevance of these talks unless the Pakistan government first proves its credibility on the issue of terrorism. Mutual trust and confidence can only come when Pakistan-sponsored terrorism is stopped," said BJP president Nitin Gadkari at the Chandigarh Press Club. Alleging that terrorists continue to exist and operate from Pakistan, he said, "Innocent people are getting killed in our country due to Pak-sponsored terrorism".

Press Trust of India (PTI) reported that the BJP leader said both India and Pakistan are facing challenges of poverty, hunger and unemployment and both need politics of development. "We want good relations between both countries. But for that the Pakistan government should prove its credibility and have a strict attitude against terror," he added.

Published in the Express Tribune, May 14th, 2010.