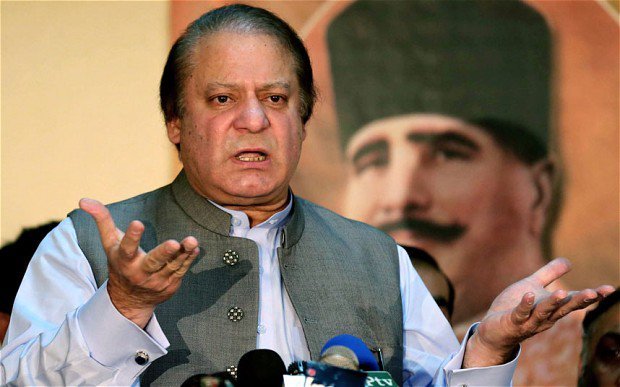 ---
LAHORE: Public libraries across Punjab have been directed to purchase Prime Minister Nawaz Sharif's biography, according to a provincial government's notification.

The notification issued by the Government of Punjab's Services & General Administration Department Archives & Libraries Wing directed public libraries, including those of educational institutions, to purchase a book titled 'Mian Muhammad Nawaz Sharif Dastan-e-Hayaat'. The book is a biography of the prime minister written by Tariq Ahmad Khan, a Multan-based writer.

"The Government of the Punjab, Archives & Libraries Wing, Services & General Admin Department is pleased to approve the following books for academics and public libraries in the province. You are accordingly requested to convey the approval of the government to your lower formation for further necessary action," the notification read. "The heads of the institutions to purchase the approved books out of the funds available with them for the said purpose."

PM Nawaz 'presents horse' to Qatari Emir

An official of a public library in Lahore on the condition of anonymity told The Express Tribune that the notification asking for purchase of the biography was sent by the department on January 4. The official said that the book had been purchased and was available for readers.

Leader of the Opposition in Punjab Assembly and Pakistan Tehreek-e-Insaf (PTI) leader Mehmoodur Rasheed said the move was unethical. "We condemn this act by the Punjab government. On one hand, it is embroiled in corruption cases and on the other it is trying to project themselves through such moves," he said, adding his party condemned all such acts by the government and such a move was an insult to the education system.

Meanwhile, Secretary Libraries Ahmed Raza Sarwar said that it was a routine matter to approve books and send a notification to the effect. He said, "Writers and publishers submit their books to us and we review them to check for anything that is against the rules and regulations such as hate speech, anti-state material or content having sectarianism. After the vetting process, the department gives approvals and sends out a notification."

Sarwar said that it was not mandatory for libraries to purchase the books approved by them. He said the notification was meant to update libraries about approved books. "Other seven or eight books were also approved in the same meeting," he added.