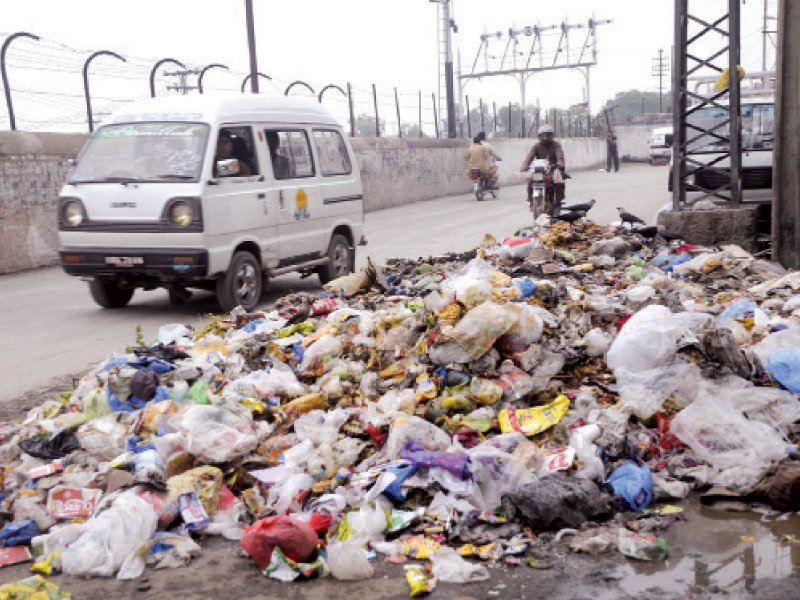 ---
KARACHI: The judicial commission issued on Tuesday notices to the heads of public health facilities run by the federal and provincial governments to file reports on the disposal of hospital waste hazardous to human health and the environment.

Commission head Justice Muhammad Iqbal Kalhoro of the Sindh High Court directed all the heads of the government hospitals and dispensaries to appear before the commission with their reports on February 4.

The commission was set-up on an order of the Supreme Court to probe allegations of non-provision of potable water, deteriorating sanitation conditions and its impact on the environment in Sindh.

The notices have been issued to the medical superintendents of the Combined Military Hospital Malir, PAF Faisal Hospital, PAF Manora Hospital, PNS Shifa Hospital Karachi, PNS Rahat Hospital Karachi, Atomic Energy Medical Centre, Karachi Institute of Radiology and Nuclear Medicine, Pakistan Steel Hospital, Pakistan Railways Hassan Hospital, Medical Centre for Federal Government Servants, Airport Health Department, Port Health Department, Bin Qasim Port Health Department and 13 dispensaries run by the local government in Karachi.

A day earlier the commission had issued show-cause notices to the additional secretary and secretary of the provincial health and industries departments for failing to submit their reports regarding disposal of hazardous and toxic waste generated by hospital and industries, the status of the implementation of the law regulating solid waste management and action initiated against health facilities and industries violating the law.

On Wednesday, additional health secretary Jameeluddin appeared and filed a statement, which was taken on record. However, focal person for the secretary of the provincial industries department, Sundar Kumar, requested time to file the report.

Justice Kalhoro reminded the officer that on January 23 the secretary on his own request was granted one week to file the report and the time had now expired.

He said that the commission is time-bound and cannot grant indefinite time for the submission of the report. Therefore, as a last chance, the secretary was granted time till February 3 to personally appear to show-cause for the delay and also file the report.

The Karachi Water and Sanitation Board's deputy managing-director, Asadullah Khan, informed the commission that only in Karachi's Malir and West districts was water being pilfered by criminals who kept changing the points of puncturing the water pipelines. However, he said they are continuously taking action against such miscreants.

The representatives of the Sindh Environmental Protection Agency informed the commission that due to their efforts waste treatment plants had been installed at 76 industrial units operating in Karachi and 32 in the rest of the province. But, the agency needs assistance from the district administration and police for further action against those industries dumping untreated industrial effluent in the sea or other water resources.

Published in The Express Tribune, February 2nd, 2017.
COMMENTS
Comments are moderated and generally will be posted if they are on-topic and not abusive.
For more information, please see our Comments FAQ