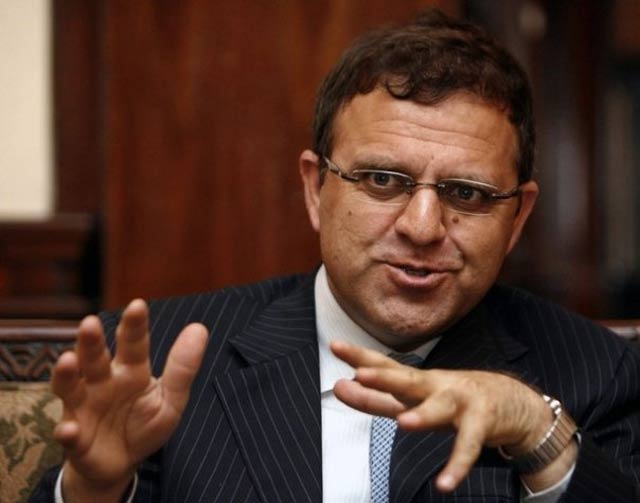 ---
ISLAMABAD: Afghanistan's ambassador in Islamabad has said that he has started to reach out to Pakistan's civil and military leaders and senior politicians once again to push for "constructive engagement to end mistrust between the two countries".

Omar Zakhilwal, who is also Afghan President Ashraf Ghani's special representative for Pakistan, travelled to Lahore on Saturday to hold talks with the Punjab Chief Minister Shahbaz Sharif.

Bilateral trade: Afghan envoy, CM discuss cooperation

Last month, he hosted senior Pashtun leaders at his residence to discuss their role in bringing the two countries closer. Another such meeting is planned in Islamabad, sources close to some Pakistani politicians say. Zakhilwal also paid two visits to Darul Uloom-e-Haqqania to meet Maulana Samiul Haq. The Express Tribune has learnt that Pashtun leaders advised the Afghan envoy to also consult politicians in other provinces.




"My meeting with Chief Minister Shabaz Sharif was part of the series of meetings I have started with relevant and influential political national leaders of Pakistan," Zakhilwal told The Express Tribune on Sunday. "In such meetings we inevitably discuss reasons that have led bilateral relations to where they are and what specific measures are needed to put us on a positive path," he said.

"My meetings with Shahbaz Sharif are important not only because of his relationship to Pakistan's prime minister but also because of his own standing within the ruling PML-N and his important role in the broader national and regional economic policies and projects that are key to regional economic wellbeing and stability," Zakhilwal said. "His (Shahbaz's) stated position and advocacy for policies that respect Afghanistan's sovereignty and are supportive of peace and stability are viewed positively by us".

Afghan envoy blamed for creating 'misunderstanding'

The envoy rejected the impression that Afghanistan is responsible for tense relations with Pakistan.

In an earlier interview the ambassador talked about the prospects of the peace talks with the Taliban in which he said that Kabul was "open to any and all opportunities for peace talks." About the Da'ish threat, he said the ultra-radical group had presence in some spots of Afghanistan but would not take root in the country.

Published in The Express Tribune, January 30th, 2017.
COMMENTS (2)
Comments are moderated and generally will be posted if they are on-topic and not abusive.
For more information, please see our Comments FAQ