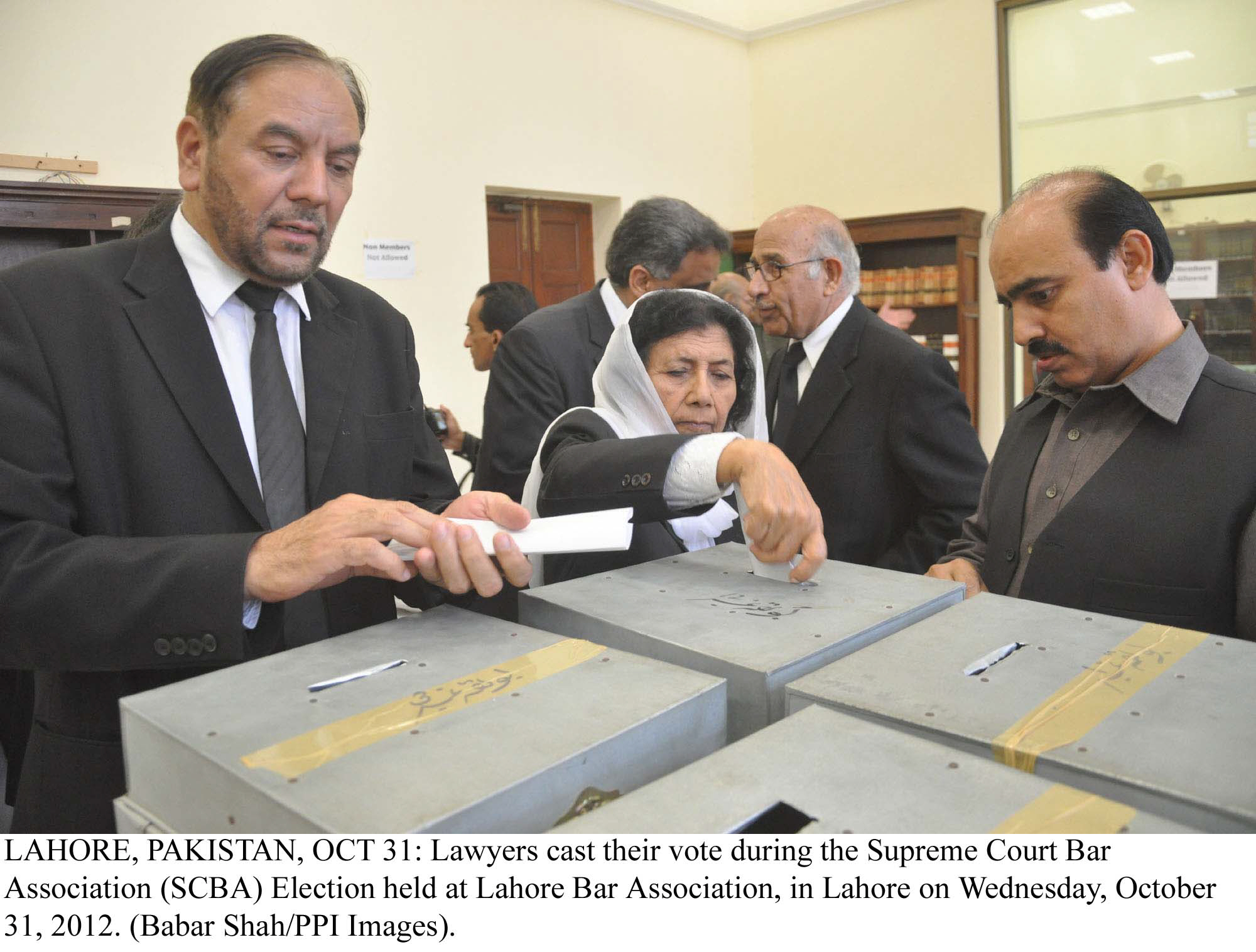 ---
LAHORE: With the elections of Lahore High Court Bar Association less than a month away, aspiring candidates have started wooing voters through different ways.

While some contestants are organising tea parties, others have started distributing their introductory cards at the premises of the LHCBA. The elections for the 2017-18 term are scheduled for February 25.

Recently, Irfan Nasir Cheema – the favourite for the post of LHCBA secretary – organised a unique gathering by staging a 'badgers' ceremony'. The event resulted in more than 300 of his supporters wearing badges on their chests. These voters also pledged to campaign, vote and support him in the elections.

No such ceremony has ever taken place for such elections, which are renowned for candidates throwing lavish luncheons to gain the voters support.

Talking to The Express Tribune, Irfan said that by displaying his badges, these 300 of his voters have pledged and openly announced that other candidates should not to ask them for votes.

"These supporters will not only vote but also support and campaign for him," he added.

For the LHCBA elections, Advocate Raja Javed Iqbal has been nominated as the election commissioner. The election would be organised via biometric voting system like the previous year.

Published in The Express Tribune, January 29th, 2017.
COMMENTS
Comments are moderated and generally will be posted if they are on-topic and not abusive.
For more information, please see our Comments FAQ