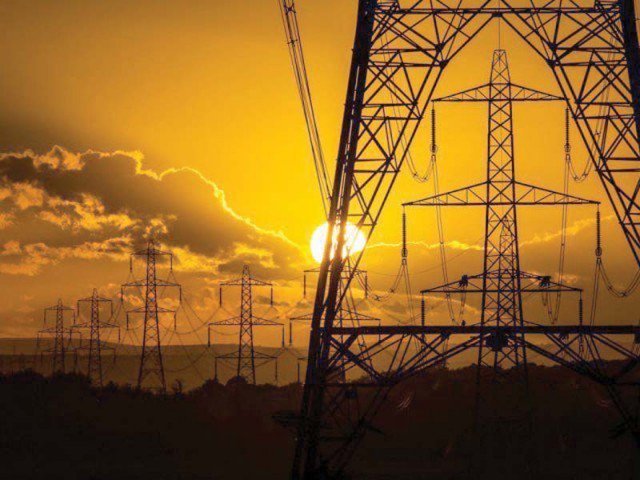 ---
ISLAMABAD: The National Electric Power Regulatory Authority (Nepra) on Thursday decided to slash electricity tariff by Rs2.21 per unit for December 2016 in order to adjust for cheaper fuel prices in the international market.

However, K-Electric and agricultural consumers and those domestic users who consume less than 300 units per month will not benefit from this relief.

The Central Power Purchasing Agency (CPPA) had earlier requested Nepra to reduce the tariff by Rs1.85 per unit. On Thursday, during the monthly public hearing on the price adjustment mechanism, the regulator decided to cut tariffs by Rs2.21 per unit.

CPPA had sought fuel adjustment of Rs4.5 billion for Guddu power plant. Rejecting the demand, Nepra stated that according to its calculation, fuel adjustment impact was Rs2.2 billion. Therefore the authority disallowed this adjustment which resulted in cut in power tariff by Rs2.21 per unit.

The reduction in actual generation cost was mainly because of a dip in global oil prices and better energy mix.

The CPPA said the actual generation cost was lower and hence extra money collected from consumers needed to be refunded through adjustment in the next billing month under automatic fuel pass.

According to Nepra, the fuel cost of electricity delivered to distribution companies was calculated at a total cost of Rs37 billion at an average cost of Rs6.24 per unit in December against the reference price of Rs8.104per unit, which suggests that consumers were entitled to reimbursement of Rs1.86 per unit.

The total energy generated in the country from all sources stood at 7199.66 gigawatt hours (GWh) in December at a cost of Rs37 billion. The CPPA supplied 6982.12 GWh to the distribution companies at a cost of Rs43.59 billion. The power firms in turn faced a net loss of 212.68 GWh, accounting for 2.95 per cent of total energy supplied.

In December, CPPA reported that almost 37 per cent power generation was produced through furnace oil based plants at a rate of 8.65 per cent which was highest share in total power generation. The share of power generation through hydel resources dropped to 23 per cent due to less water releases from dams following canal closures in December. The second largest power generation of about 27 per cent was based on domestic natural gas at the rate of Rs5.3 per unit. As a consequence, these two domestic sources together contributed almost 50% of energy.

Another cheaper source of power generation was nuclear fuel at 60 paisa per unit and its contribution was about 6 per cent or 441 million units. Likewise, power production from regasified-liquefied natural gas (RLNG) contributed about 4.1 per cent share or 296m units at an average cost of Rs7.04 per unit. Another saving was on account of about 0.9 per cent power generation from high speed based that cost Rs12.04 per unit.

During the hearing, it was also disclosed that Nandipur power plant had been running on only 2% capacity of total power generation. It was also disclosed that 747 MW efficient Guddu power plant was also operating at same pattern of Nandipur power plant due to problems in its compressors.

K-Electric

The K-Electric had sought increase in power tariff by 40 paisa per unit. The power regulator expressed concerns over increase in power tariff sought by the K-Electric. The officials of K-Electric informed during the public hearing that they had to operate plants on furnace oil due to unavailability of gas.

The regulator observed that if gas was not provided due to non-payment of days, then K Electric would be held responsible for producing expensive electricity.

Manager Technical NTDC Muhammad Nisar informed during the public hearing that K-Electric was getting 650MW electricity from national grid at cheaper rates but was charging higher rates from the power consumers. He requested the regulator to direct to stop this supply of electricity from national grid.

Published in The Express Tribune, January 27th, 2017.