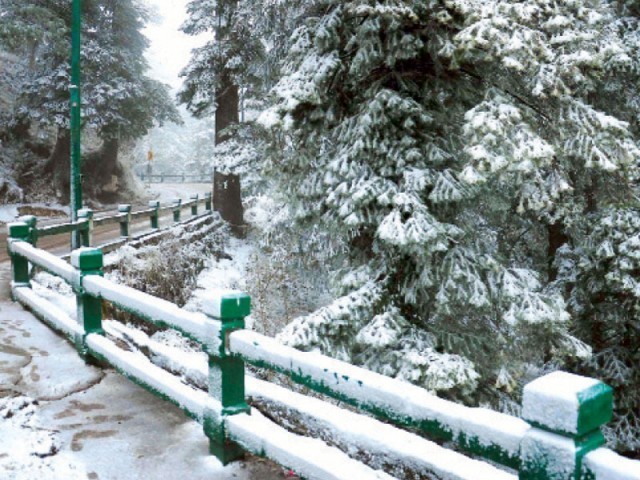 ---
MUZAFFARABAD: Heavy snow in the mountainous areas of AJK for last four days along with torrential rains has affected communications in the valley, officials said on Thursday.

Several key arteries have been blocked while power and telephone lines were reported to have snapped at many places. The public also complained of intermittent service for the cellular networks as well, officials said.

Landslides and avalanches have cut off road links to the Neelum district, Leepa Valley, Raishian, Pir-Chinasi, Chikar and Sudhan Gali and Muzaffarabad districts, police officials told APP on Thursday.

Eastern and south eastern parts of AJK including Pirpunchal ranges, Forward Kahota, Haji Pir of Bagh and Poonch district have received heavy snowfall.

Rain in the valleys and at low altitude areas of AJK have forced people into their homes whereas, most of areas of Neelum and Hattian districts remained cut off from Muzaffarabad owing to landslides and avalanches.

According to Meteorological office, Muzaffarabad received 57mm of rain during last 24 hours. The temperature had also fallen to freezing in Athmoqam, Leepa, Chikar of Neelum, Hattian and Rawalakot districts.

Published in The Express Tribune, January 27th, 2017.