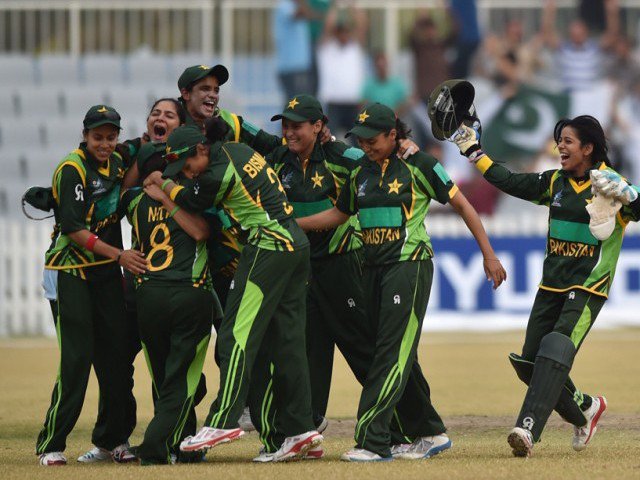 ---
KARACHI: Pakistan Women cricket team will leave for Sri Lanka on Thursday to participate in the Women's Cricket World Cup Qualifiers, but they will be without Sidra Amin, who picked up a knee injury during the last day of camp at the National Stadium of Karachi.

In addition to coping with Sidra's absence, the team's training camp, which was originally scheduled to go on for a month, was also cut short by a week due to the sacking of their former coach Basit Ali, who was then replaced by Kabir Khan.

Despite the setbacks, the team has made progress in recent weeks and the players are confident of finishing among the top four of the qualifiers and making the world cup finals.


Kabir Khan named head coach of Pakistan women's team


"We have trained well during the camp, although we did face some problems in the beginning as we missed our coach, but our new coach has worked hard and improved all faces of our game," Javeria Khan told The Express Tribune.

"We have worked on individual players and have strengthened their weak areas. They needed a bit more lengthier camp so they could have practiced more," Kabir added. "I would have liked a bit more time to coach the team but I did the best I could and I am now confident about the team's performance."

The former Pakistan pacer continued: "We have tried to make them physically and mentally stronger and are hopeful of a good show. We still have some time before we play our first match so we will try and make more progress and more improvements."


Virender Sehwag takes a dig at Pakistan women's cricket team


Meanwhile, manager Ayesha Ashaar revealed that the replacement for the injured Sidra has not been finalised yet as the selection committee is yet to take a decision in this regard.
COMMENTS
Comments are moderated and generally will be posted if they are on-topic and not abusive.
For more information, please see our Comments FAQ