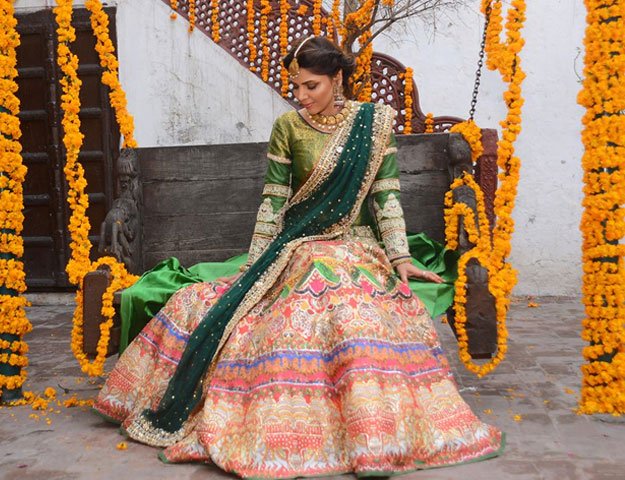 ---
LAHORE: Singer Hadiqa Kiani is no stranger to the limelight.

She has been enthralling fans the world over for nearly two decades and has no plans of stopping anytime soon. Basking in the success of Udaari's soundtrack, Hadiqa is now readying to release a music video in connection with her upcoming album Wajd.

Hadiqa Kiani – the unsung pop icon

"Chaap Tilak is actually very, very close to my heart; I grew up listening to it. It has been sung by the likes of Abida Parveen and Nahid Akhtar and I wanted to pay tribute to it myself," Hadiqa told The Express Tribune. "The song is very festive, with a unique Sufi touch. It's my favourite from Wajd," she said.




The song has been produced by Irfan Kiyani and features Ustad Nafees Ahmed on the sitar and Amir Khusro kalaam. Its video has been shot at Yousaf Salahuddin's Lahore haveli by award-winning director Abdullah Haris.

"Abdullah and I came up with the concept of the video after a great deal of deliberation. We wanted to present the heritage absent from contemporary mehndis," Hadiqa revealed. "Mehndis or sangeet ceremonies constitute an integral part of Pakistani weddings so I invited all my relatives to become a part of the project."

I suffered during the prime of my career: Hadiqa Kiani




The video is premised on wedding festivities at a haveli bedecked with striking flowers put together by event manager Aima Jaffer. Hadiqa roped in fashion designer Ali Xeeshan over her wardrobe. "I love the heavy embellishments and vibrant colours he uses!" she said. "Ali did the wardrobe while the styling was done by my own salon. I wanted a natural, minimalistic look with thin eye liner and glowing skin, simple hairdos and accessories like tikkah…Something akin to how girls used to dress in the 80s and 90s," Hadiqa said.

"Even the instruments I have used in my new album are indigenous to this part of the world," shared the Teray Liye hit-maker. "I wanted a more natural feel to the album. All Wajd songs have been recorded with live music. Barring Chaap Tilak, all the other videos are performance-based."




Other than her upcoming album, Kiani has has hands full with nationwide performances. She earlier performed before Turkish president Recep Tayyip Erdoğan at Lahore Fort. The singer presented a much-appreciated qawwali rendition of Buhe Baariaan on the occasion.

Have something to say about this story? Share in the comments below.