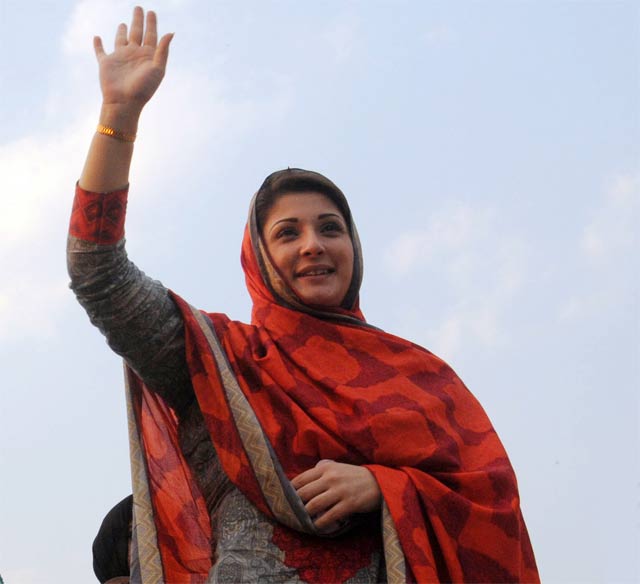 ---
A German newspaper has reaffirmed its earlier revelation regarding Prime Minister Nawaz Sharif's daughter Maryam Nawaz's involvement in Panama Papers scandal.

"For those in Pakistan who doubt the role of the prime minister's daughter Mariam Safdar in Panama Papers – some of the documents. Judge yourself," Süddeutsche Zeitung, the Germany daily, tweeted on Monday.

The newspaper posted some documents which, it said, prove that Maryam Nawaz is the beneficial owner of offshore companies named in Panama Papers.


For those in #Pakistan who doubt the role of the prime ministers daughter Mariam Safdar in #panamapapers - some of the docs. Judge yourself. pic.twitter.com/DCd45aTxTK

— SZ Investigativ (@SZ_Investigativ) January 23, 2017


Süddeutsche Zeitung was the first recipient of documents from Panama Papers' whistleblower before the scandal came to fore.


As some - even after SC hearing - are raising doubts if Mariam Safdar #SharifFamily is really named in the PanamaPapers: Yes, she is. https://t.co/p4fMR8EcZw

— Frederik Obermaier (@f_obermaier) January 23, 2017


Pakistan Tehreek-e-Insaf (PTI) has already submitted these documents in the Supreme Court, where a five-judge larger bench is hearing a slew of petitions against Sharif family over allegations of corruption.

The family of Prime Minister Nawaz Sharif was named in the Panama Papers, one of the biggest leaks in history. The leak, comprising 11.5 million documents from Panama-based law firm Mossack Fonseca, shows how some of the world's most powerful people have secreted away their money in offshore jurisdictions.

Among those named are three of Sharif's four children — Maryam, who has been tipped to be his political successor; Hasan and Hussain, with the records showing they owned London real estate through offshore companies administrated by the firm.

ICIJ released evidence proving Maryam Nawaz owner of London flats: Imran

PTI leader Imran Khan on Monday said the International Consortium of Investigative Journalists has once again released evidence proving Maryam Nawaz is the beneficiary of luxury flats in a posh London neighbourhood.

"Now that more evidence has been released, the Qatari letter and trust deed of London flats hold no value," the PTI chief said while addressing the media in Islamabad.

Sharifs to face legal repercussions if London flats' money trail not established: SC

"Rather than trying to prove my allegations as false, PML-N should question ICIJ and BBC over their recent revelations," he said.
COMMENTS (14)
Comments are moderated and generally will be posted if they are on-topic and not abusive.
For more information, please see our Comments FAQ