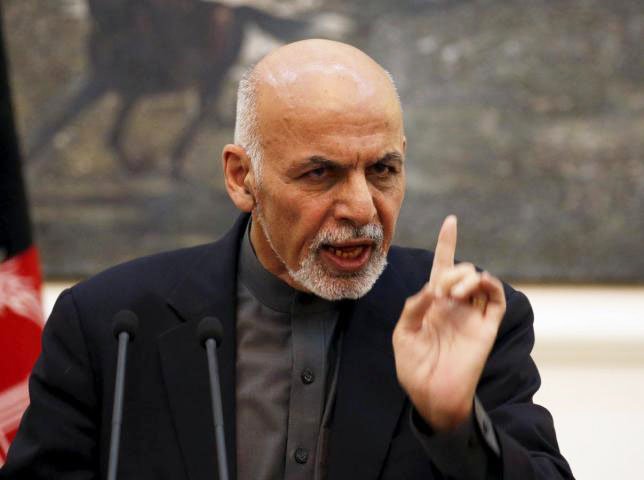 ---
ISLAMABAD: Afghan President Ashraf Ghani spoke to an influential Pakistani cleric and political leader on Thursday and sought his cooperation in bringing peace to his war-ravaged country, JUI-S officials said.

Afghan Ambassador to Pakistan Dr Omar Zakhilwal, who met Jamiat Ulema-e-Islam (JUI-S) chief Maulana Samiul Haq at the Darul Uloom Haqqania for the second time in a month, said he facilitated the Ghani-Sami phone contact.

Zakhilwal's meeting with the JUI-S chief was part of a move by Kabul to engage Pakistan's political leaders in efforts to improve relations between the two countries and to push for the peace process.

Last month, Zakhilwal, who is also President Ghani's special envoy for Pakistan, met senior Pashtoon political leaders in Islamabad and a second such meeting is being planned in the near future.

Samiul Haq enjoys influence among the Afghan Taliban as many of their leaders have studied in his religious school 'Jamia Haqqania' at Akora Khattak in the Khyber-Pakhtunkhwa (K-P).

The Express Tribune has learnt that Maulana Samiul Haq had established contact with some Taliban leaders to encourage them to join the peace process following his meeting with Zakhilwal.

The Afghan ambassador also confirmed to The Express Tribune that Ghani talked to the JUI-S leader. "I facilitated the phone conversation between him and President Ghani," he said after his meeting.

He described his meeting with Haq as positive but declined to share any specific details. "But in general it was a positive and productive meeting. And an important continuation to our first meeting a month ago," he said.

Zakhilwal said Afghanistan respected every effort by Pakistan for bringing peace and stability in Afghanistan and assured that Kabul could never tolerate use of its land against Pakistan.

A statement from Haq's office said the Afghan president spoke with the JUI-S leader for 30 minutes.

"We attach high hopes to your role for peace in Afghanistan," the statement quoted President Ghani as telling the Pakistani religious leader. "You are not only respected by the Taliban but many Afghans respect and consider you a teacher," the Afghan president told Samiul Haq.

Maulana Samiul Haq said peace in Afghanistan and Pakistan is urgently needed to end violence in both countries. "It is not only the responsibility of the Taliban but the Afghan government and the whole Afghan nation to get rid of the foreign forces," he said.

He said pressure from foreign forces, especially the United States, should be resisted to pave the way for peace negotiations. He also suggested some immediate steps for goodwill to bridge the trust deficit between Kabul and the Taliban.

"Maulana Samilul Haq also conveyed his and the people of Pakistan's concerns to the Afghan ambassador over the tension between Pakistan and Afghanistan and the growing India-Afghan relationship," said the statement. [With ADDITIONAL INPUT FROM JEHANZEB KHATTAK IN NOWSHERA]

Published in The Express Tribune, January 20th, 2017.