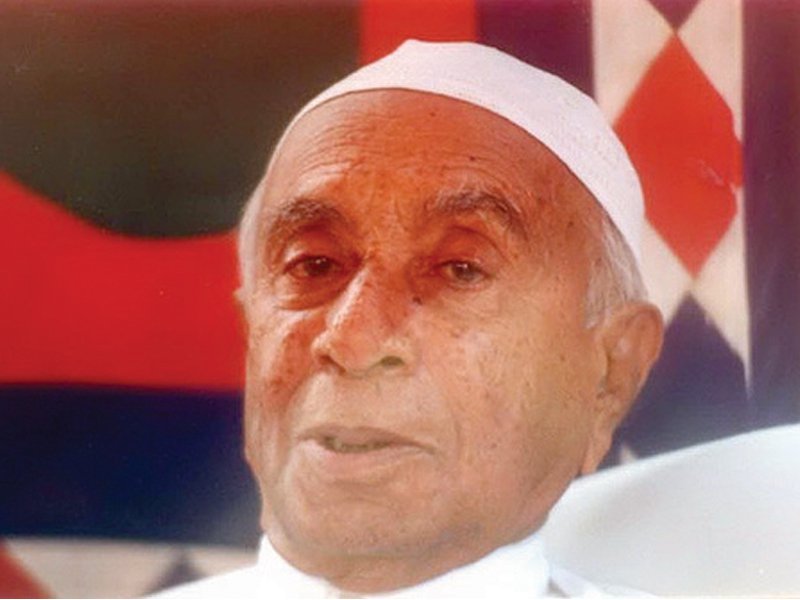 ---
HYDERABAD: As different factions of Jeay Sindh Tehreek converged in Sann, Jamshoro district, to celebrate the 113th birth anniversary of their nationalist leader GM Syed, the upcoming population census concerned many.

Around nine separate public meetings by as many factions of the former Tehreek were held in the small rural town on Tuesday. The leaders and supporters of these factions cut birthday cakes to mark the occasion.




"Syed followed the political philosophy of non-violence, secularism and modern nationalism," said Sindh United Party (SUP) chairperson Syed Jalal Mehmood Shah, who is a former deputy speaker of the Sindh Assembly and Syed's grandson.

Speaking at an event organised at Syed's residence in Sann, Shah said his grandfather struggled to win recognition and rights for the nationalities which constitute Pakistan. "The nationalists struggled for decentralisation of authority for which they languished in jails," he said.

Shah welcomed the inclusion of Keti Bunder in the China-Pakistan Economic Corridor (CPEC) project, demanding that Sindh should be given equal share in the development under CPEC. "We will not become a tool in the proxy war of any other country against CPEC," he warned.

The SUP leader said due to the delay in the census, which has become a big problem for Sindh, the province is not getting its due financial and political share. "The issue of Afghan immigrants should be addressed before the census and in Balochistan the census should be delayed until this matter is resolved."

He also called for reforms in the Election Commission of Pakistan, recommending separation of responsibility of the delimitation of constituencies from the ECP and creation of a separate department for the purpose. He also suggested biometric voting be conducted in the 2018 elections and announced a demonstration in Karachi against corruption on February 26.

During the public meeting of the Jeay Sindh Qaumi Mahaz (JSQM), the party's young chairperson, Sanan Qureshi, said they continue to follow Syed's path of non-violent political struggle for rights of Sindh and its people. "My father [Bashir Khan Qureshi] and uncle [Maqsood Qureshi] were killed but we weren't even allowed to lodge FIRs," he lamented.

With reference to CPEC, Qureshi said JSQM does not oppose development in Sindh and is actually in favour of such projects.

Jeay Sindh Mahaz (JSM) leader Riaz Chandio demanded that before the census illegal migrants should be expelled from Sindh.

JSQM-Arisar chairperson Dr Mir Alam Mari praised Syed for giving a sense of nationhood to the people of Sindh. "The census is a life or death matter for people of Sindh," he said, urging nationalist workers to realise their responsibility to ensure each house and person of Sindh is counted in the census.

Addressing the public meeting of Jeay Sindh Tehreek-Sarki through a video link, Safdar Sarki said the political thought of Syed is a guarantor of Sindh's unity.

Published in The Express Tribune, January 19th, 2017.