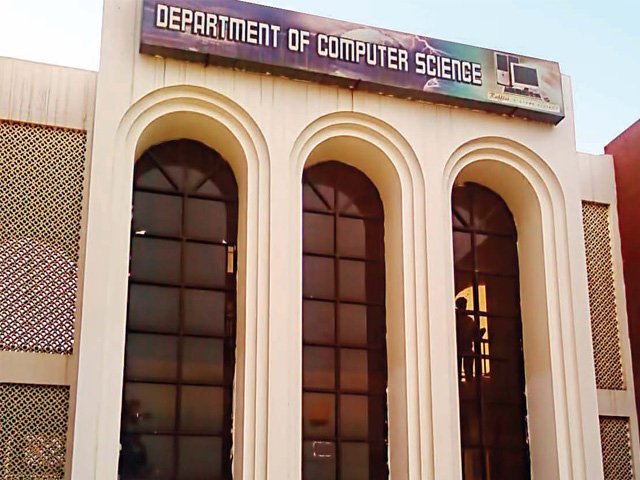 ---
LAHORE: The students lined up at the Bahauddin Zakariya University (BZU) Lahore sub-campus on Monday to have their fee refunded after the announcement that the campus will be shut down soon and students will be transferred to other educational institutions.

The students were asked to gather at the campus to collect the refund of fee, paid for the current semester. However, students were told that they would be refunded the current semester fee after a month as both the sub-campus and the BZU Multan shared the fee.

Schedule for BA/BSc exams announced   

The students present outside the campus said they came at the sub-campus to apply for the refund. However, they were told that the fee refunded could take up to a month and the sub-campus would remain open to facilitate students. The students, who had left for other cities, also faced problems as they had to travel from other cities to claim their refund.

Usman, a resident of Sargodha, said that he came to claim the refund and was preparing to move to the BZU Multan as per the arrangement made for students of the sub-campus.

Other students at the sub-campus were looking to get their transcripts, registration documents and other relevant documents so that they could apply at the BZU Multan. The sub-campus had announced on Monday that the campus would remain open from Monday to Friday from 9am to 4pm to facilitate the students for registration purposes.

Educational reforms: 'Teachers must focus on skill building of students' (Lahore city)

According to the notice by the sub-campus, "The university will remain open on above said timings and days till every student is facilitated with documentation required for registration process."

Meanwhile, the classes for Lahore sub-campus students would commence at the BZU Multan starting January 23. More than 2,000 students had already enrolled themselves at the varsity and had been advised to continue their studies there.

The Lahore sub-campus was established under public-private partnership in 2012 and in 2015 the Higher Education Commission (HEC) declared it illegal as, according to the HEC, it did not fulfil its minimum requirements and did not get a No Objection Certificate (NOC) from the commission.

Published in The Express Tribune, January 17th, 2017.
COMMENTS
Comments are moderated and generally will be posted if they are on-topic and not abusive.
For more information, please see our Comments FAQ