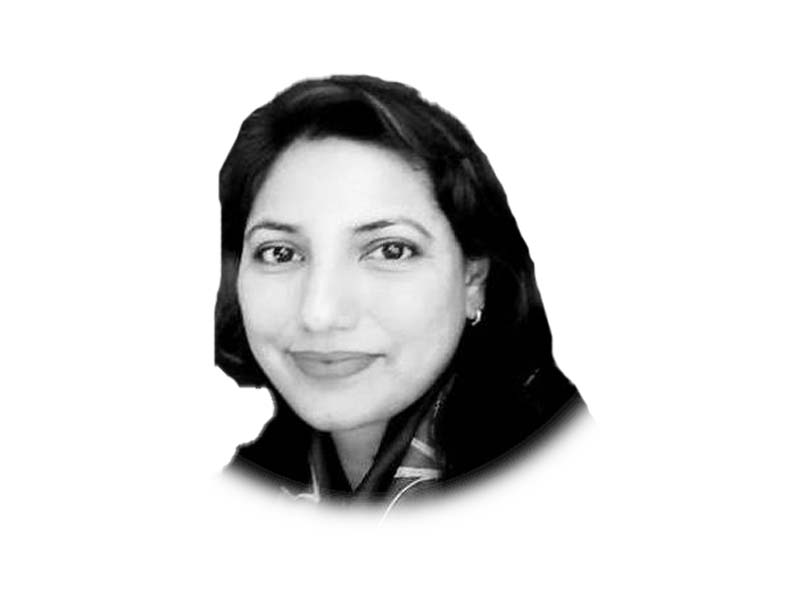 ---
The recent case of child domestic worker abuse that was unearthed, was none other than in the house of a civil judge. That the case was tried to be pushed under the carpet with a fraudulently acquired pardon from the father of the child, is another misuse of a position of power. The question that now lingers is that how many more Tayyabas are going to suffer like this without the state intervening? All cases are not fortunate enough to be taken up in suo moto cases, many go unreported and several others would probably be happening now in 'chaar diwaris', the protected four walls of an employer's home.

In an ideal situation, the Federal Government should include child domestic labour in the schedule of banned occupations under the Employment of Children Act (ECA) of 1991 and the Punjab Government should do the same under the schedule of banned occupations under the Punjab Restriction on Employment of Children Ordinance 2016. However, keeping our socio political practices in mind, it has been observed that proposing an outright ban does not seem very practical in a society where there is abject poverty and lack of resources for the poor. The government is still struggling to uphold article 25-A of the Constitution whereby all children between the ages of 6 to 16 should be attaining free and compulsory education in school. Many employers argue feebly that by employing young children at least such children will be able to get a 'home', be able to earn for themselves and for their families and in some situations also get access to some kind of basic education.

In a study conducted by the ILO several child domestic workers from South Asia were interviewed. Through several harrowing accounts shared, it was observed that children felt under confident, their psychological development was hampered and most felt used, thereby restricting their best development. Such children would grow up resenting the very families they would be working for and a cycle of poverty, lack of education and lack of best interests of the child would be created wherein ultimately neither the child nor the society would truly benefit.

Pakistani society is not ready to let go of this form of slavery of humans where they proudly pay such powerless and voiceless children, just a fraction of the state declared minimum wage rate. The state must fill this gap by weighing the pros and cons and at least make it illegal for children under the age of 14 to be employed as domestic workers.

An entire mechanism and legal framework needs to be created to distinguish between what is 'child work' and 'child domestic labour' under the international definitions in the ratified ILO Conventions that Pakistan is a signatory to. Furthermore, as a first step, child domestic labour should be included as a form of formal labour under the Labour Department for children aged 14- 18.

Without the society, as a major stakeholder, taking ownership of the solution of child domestic labour,  no number of new federal or provincial laws on child domestic labour will ever be promulgated to be  enforced or upheld.  Society needs to be asked some tough questions in order to evolve. Ever observe the sadness in the eyes of the child domestic worker accompanied to restaurants to look after smaller children?  We need to take note of the fear and sadness in their eyes to ponder on the question: Are the employers really helping the child by employing her? Or are they benefiting more by getting cheap labour? Where is justice for these children who have no influence and no voice?

Published in The Express Tribune, January 16th, 2017.

Like Opinion & Editorial on Facebook, follow @ETOpEd on Twitter to receive all updates on all our daily pieces.
COMMENTS (1)
Comments are moderated and generally will be posted if they are on-topic and not abusive.
For more information, please see our Comments FAQ