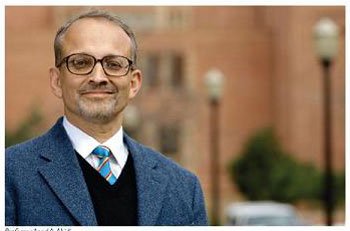 ---
LAHORE: Professor Asad A Abidi, a distinguished scholar of electrical engineering, will be the inaugural holder of the Abdus Salam Chair at the Lahore University of Management Sciences (LUMS), a statement said on Wednesday.

Professor Abidi is associated with the University of California, Los Angeles (UCLA). The statement which termed him "an inspiring teacher of the sciences and engineering", said that Professor Abidi was famous for his groundbreaking developments in single-chip radios. Electronic devices and circuits, attributed to his research, form the basis of many of today's mobile devices.

Abdus Salam's death anniversary passes by without mention

Professor Abidi is the recipient of the IEEE Donald O Pederson Award in Solid State Circuits (2008), the highest award in his field. He is an elected Fellow of the US National Academy of Engineering and The World Academy of Sciences (TWAS). TWAS was founded in 1983 by Professor Abdus Salam.

He has been a fellow of the IEEE since 1996 and in 2015, the University of California, Berkeley, recognised him as a distinguished alumnus for his contributions to the theory and practice of analog and RF circuits.

The Abdus Salam Chair was created to honour Pakistan's only Nobel laureate in physics, said the statement.

"Dr Salam's mathematical genius combined with his impassioned global activism for the cause of education and science in the developing world gives impetus to LUMS's goal of attaining excellence in education and research," it added.

Physics centre to be renamed after Pakistan's first Nobel laureate Abdus Salam

The statement said that Professor Abidi's appointment as the inaugural holder of the Abdus Salam Chair at LUMS' Syed Babar Ali School of Science and Engineering promises new opportunities and vistas in the fields of physics, engineering and mathematics.

Published in The Express Tribune, January 12th, 2017.
COMMENTS (1)
Comments are moderated and generally will be posted if they are on-topic and not abusive.
For more information, please see our Comments FAQ