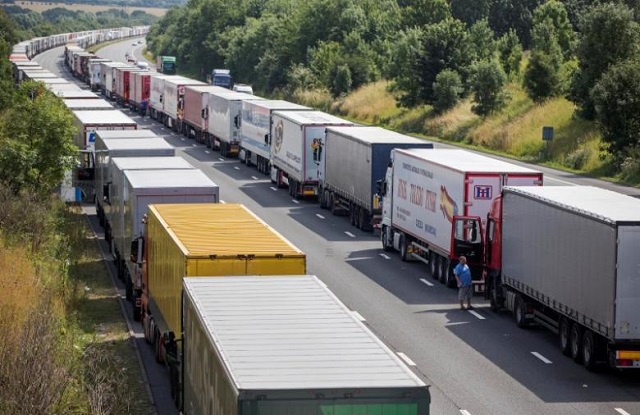 ---
Uber for truck deliveries startup Ezyhaul has raised roughly US$840,000 in seed funding to expand its market presence this year. The Singapore-based firm's investment came from a group of logistics industry leaders it declined to name.

Now active in Singapore and Malaysia, the service gets transport companies to do deliveries for its clients, calculates the fee, and takes a cut. It also allows shippers to track the movement of the truck, receive photos of the cargo and proof of delivery, and get an invoice digitally.

Ezyhaul now has 500 trucks on its platform and more than 45 active shippers, including DB Schenker and Ninja Van. Delivery volume is growing 80 percent month over month.

Ride-hailing firm Uber partners Indonesian taxi operator Express

The team wants to grow further in Malaysia and roll out in other markets like Indonesia and Thailand within the first half of the year.

Filling empty spaces

Ezyhaul's three co-founders – Raymond Gillon, Mudasar Mohamed, and Nicky Lum – are logistics veterans, having occupied top posts at global logistics and transport company UTi. After hearing first-hand from clients about the challenges of the fragmented trucking industry, the trio decided to start their own firm.




"From the trucker side, foremost we are addressing the problem of empty backhauls. In Southeast Asia, over 65 percent of all trucks returns empty after delivering their loads," Mudasar tells Tech in Asia. "Furthermore the average load factor of trucks on the road is less than 40 percent. So there is a lot of empty truck space moving around unutilized."

Chinese ride-share king Didi could go global

The main reason for this, he explains, is poor matching of supply and demand. Truck owners have no way of filling the empty space other than hoping someone calls them.

From the shipper side, Ezyhaul makes booking a truck as easy as booking a car on Uber or Grab.

"We work with predictive analysis to assess when the trucks will arrive at the client's location. This way we can inform clients in an early stage of deviations and there are no more unexpected surprises and far fewer problems when trucks arrive early or late," Mudasar shares.

Ezyhaul competes with startups like iKargo and TheLorry. TheLorry though offers a range of services, including home moving for individuals, whereas Ezyhaul only does enterprise work, focuses on the long haul, and doesn't do last-mile deliveries.

Mudasar says Southeast Asia is big enough to accommodate several players, with the size of market estimated at US$27 billion based on World Bank and Frost & Sullivan data.

This article originally appeared on Tech in Asia.