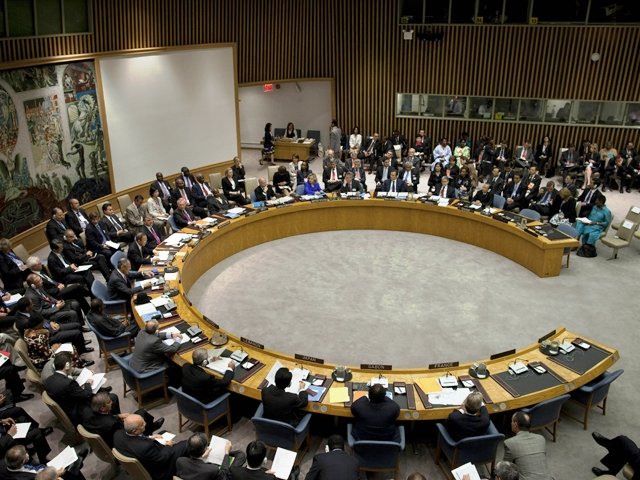 ---
ISLAMABAD: After months of deliberations and efforts to collect compelling evidence, Pakistan has formally taken the issue of detained India spy Kulbhushan Jadhav to the United Nation -- in a move likely to further ratchet up tensions between the two neighbours.

On Friday, the country's Permanent Representative to the UN Maleeha Lodhi delivered a fresh dossier containing evidence of Indian secret agency's involvement in terrorism in Pakistan to new UN Secretary-General Antonio Guterres.

The dossier contains "additional information and proof of Indian/RAW interference in Pakistan and involvement in terrorism particularly in Balochistan, Fata and Karachi," said a statement issued by the Foreign Office. "This is a follow up to the three dossiers, which were shared with the UN in October 2015," the statement added.

Along with the dossier, Ambassador Lodhi also handed over a letter of Prime Minister's Adviser on Foreign Affairs Sartaj Aziz to the UN secretary general. In the letter, the adviser noted that the arrest of RAW agent Kulbhushan Jadhav from Balochistan and his confessional statement admitting involvement in activities aimed at destabilising Pakistan, and support to terrorist elements vindicated Pakistan's longstanding position about India's involvement in such activities.

"India was carrying out these activities in clear contravention of the UN Charter and the resolutions of the UN Security Council on counter-terrorism and international conventions on terrorism," Sartaj said.

India's hostile intentions towards Pakistan were also borne out by recent statements of its political and military leadership.

The adviser added that Pakistan had made a major contribution to global counter terrorism efforts and secured significant gains in its domestic fight against terrorism. This achievement had come at a great national cost including the lives lost of thousands of civilians and security forces personnel.

Sartaj urged the secretary-general and relevant UN bodies to seriously consider the matter in the light of information shared by Pakistan and play a role in restraining India from these activities, which were in clear violation of international law.

"Pakistan continues to desire peace with all its neighbours, including India. It is convinced that the common objectives of economic development and prosperity for our people can best be promoted through regional cooperation, conflict resolution and peaceful settlement of disputes."

At the same time, however, Pakistan will resolutely defend its territorial integrity and take all necessary measures to counter any threat to its security, the adviser emphasised.

Although, Pakistan submitted dossiers against India in October, this was the first document related to the detained RAW agent.

Kulbhushan Jadhav was arrested in March last year when he was trying to infiltrate into Pakistan from Iran. In a confessional statement, Jadhav admitted that he was working for RAW and his main task was to work with Baloch separatists and create unrest in Karachi.

Published in The Express Tribune, January 7th, 2017.