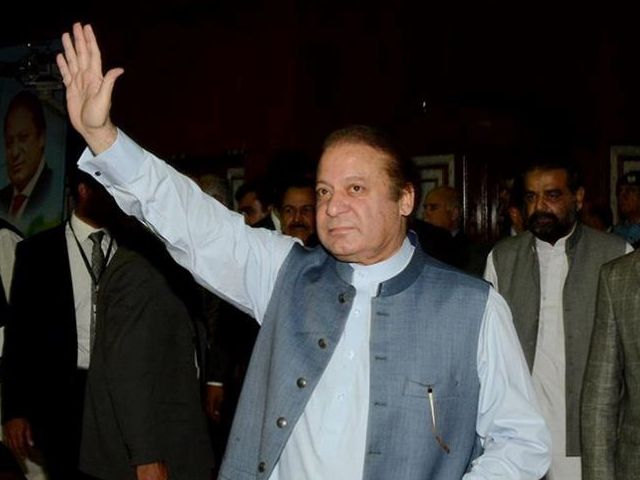 ---
ISLAMABAD: Prime Minister Nawaz Sharif on Friday performed the groundbreaking of the country's first nursing university.

"The Bahrain funded state-of-the-art King Hamad University of Nursing and Associated Medical Sciences will help the country's health sector prosper," PM Nawaz said while addressing the groundbreaking ceremony. The university, being built in Chak Shehzad, is a gift from Bahrain and will be affiliated with Royal College of Surgeons, Ireland.

Addressing the event, the prime minister said in view of the dearth of trained nursing and training staff in the country, the noble project by Bahrain would help fill gap in healthcare sector.

Regional security: Bahraini commander meets army chief

PM Nawaz further said the university will raise the level of standard of health and will be significant in bringing quality nursing care in the country.

The prime minister stressed that health is one of the top priorities of the government. "The government aims to provide integrated healthcare spanning over the entire health spectrum from primary to tertiary care," the premier said. He added that the "programme is unprecedented in terms of its magnitude and is being implemented in a phased manner and would provide coverage to 100 million people eventually. Work in this regard is being undertaken expeditiously."

The ceremony also saw the announcement of construction for another 50 state-of-the-art hospitals throughout the country.

PM Nawaz to lay foundation of 1156MW power plant in Sheikhupura

The premeir said the government is focused on preventative measures and pointed out that the national immunisation programme provides free of cost vaccines to every Pakistani mother and child. "There has been significant improvement in the coverage of the programme and concrete steps are being taken to arrest the spread of polio," he said.

PM Nawaz thanked the government of Bahrain, especially King Hamad for his generousity in offering support for the establishment of the university, saying "the university symbolises strong bonds of brotherhood and friendship between the two countries."

"This is reflective of leadership of Bahrain's love for the people of Pakistan and its commitment to help improve the quality of life of our people," he added.
COMMENTS (1)
Comments are moderated and generally will be posted if they are on-topic and not abusive.
For more information, please see our Comments FAQ