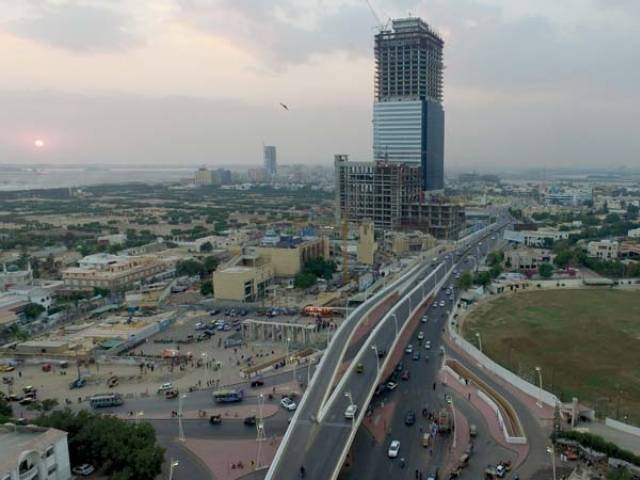 ---
LAHORE: After six months of subdued activity, the Pakistani real estate market is expected to pick up in the coming months after feeling the heat of the new tax regime.

While experts are at a loss in explaining how much time the market will take to revert to its pre-tax state, which was dominated by high growth, high prices and high volumes, stakeholders say pace has picked up after the government announced the tax amnesty scheme.

Plunge in property prices nearing end

Meanwhile, a survey conducted by Zameen.com, an online real estate portal, suggested that Pakistan's real estate sector managed to post an overall growth of 118% over the last five years.

In the first six months of 2016, the markets of Lahore, Islamabad and Karachi witnessed a growth of 13.6%, 8.26% and 11.39%, respectively. However, the remaining six months proved to be disastrous. The survey said that the numbers of buyers and sellers dropped by 75% post the new tax regime.




"For several months, the real estate market of Karachi saw no investment activity. The limited activity seen in the market is only due to genuine buying and selling," said Heavens Deal Real Estate and Builders' M Ali Syed.

"In response to this drop in real estate transaction volume, property rates in all major areas including DHA Karachi and DHA City Karachi saw a major drop. Real estate agents operating solely in DHA's projects are very disappointed."

According to the Defence and Clifton Association of Real Estate Agents (DEFCLAREA) President, Sindh's property market faced a loss of Rs500 million since July 2016.

"The real estate investment activity in Islamabad has dropped 50% ever since the new tax regime has been implemented. The drop in demand isn't specific to a certain locality, but the market has suffered on the whole," said Askari Inn Real Estate CEO Irfan Malik.

As the property market remains at a standstill, many real estate agents have gone out of business.

Tax regime

The turnaround came through a budget measure when the government imposed a capital gains tax on the real estate sector if a property exchanged hands before two years. The move drew flak from the sector that had, up until then, thrived on volume to drive prices and their own margins up.  The government also introduced a separate property valuation method that was meant to reflect real market values, as opposed to outdated and exceptionally low provincial valuation rates.

Real estate market: Karachi, Lahore show impressive growth in first half

A lengthy standoff eventually culminated when the government introduced an amnesty scheme that was eventually approved.

The scheme is meant to whiten Rs7 trillion invested in the property sector before July 1, 2016. DHA Estate Agents Association President Tariq Mahmood Bhatti stated that the imposition of these new taxes is unfair as property buyers and sellers have been paying taxes all this while.

"In fact, the real estate sector contributes heavily to the national exchequer. The tax amnesty scheme alone cannot help reverse the damage done to the property market."

Published in The Express Tribune, January 5th, 2017.

Like Business on Facebook, follow @TribuneBiz on Twitter to stay informed and join in the conversation.
COMMENTS (1)
Comments are moderated and generally will be posted if they are on-topic and not abusive.
For more information, please see our Comments FAQ