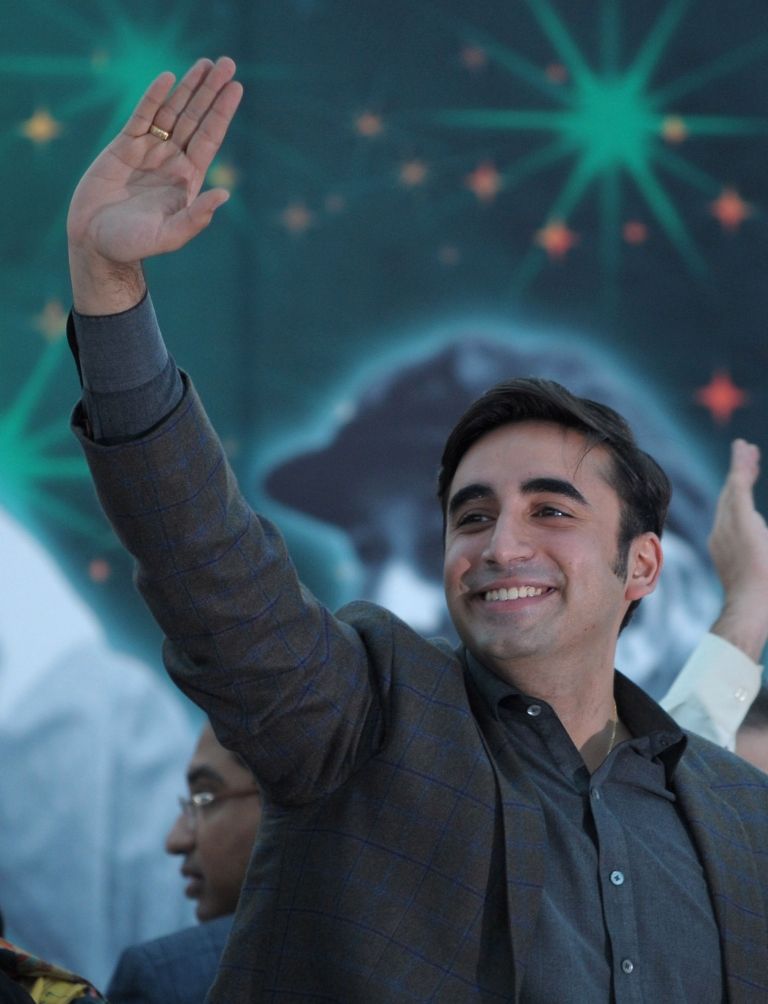 ---
SUKKUR: Bilawal and Zardari's dreams of an unopposed victory in the by-elections in Larkana and Benazirabad are likely to be dampened as other parties have decided to field candidates as well.

Pakistan Peoples Party (PPP) co-chairperson Asif Ali Zardari had announced on the eve of Shaheed Benazir Bhutto's death anniversary on December 27, 2016, that he and his son, Bilawal Bhutto Zardari, will be contesting on National Assembly seats, NA-204 (Larkana) and NA-213 (Shaheed Benazirabad). To pave way for the by-elections, MNAs Ayaz Soomro and Azra Fazal Pechuho, have been asked to resign from their seats.

Bilawal and I will contest elections to be a part of this Parliament: Zardari

According to a PPP official, the party had hoped these leaders will win the elections unopposed, however, rival parties have other plans. Following the announcement, PPP-Shaheed Bhutto faction, Jamiat Ulema-e-Islam-Functional, Pakistan Tehreek-e-Insaf and others have announced that they will also field their candidates against the two.




JUI-F's Larkana chapter has decided to field a candidate against Bilawal on principle, said the party's general secretary for Sindh, Rashid Mehmood Soomro. "I am meeting the central [party] leadership in Islamabad for this purpose," he said, adding that the Sindh chapter will meet on Thursday and finalise a name for their by-election candidate.

Meanwhile, Pakistan Muslim League-Nawaz Sindh joint secretary Qurban Ali Abbasi told The Express Tribune that his father, Jan Muhammad Abbasi, had contested the elections on this Larkana seat against PPP founding chairperson Zulfikar Ali Bhutto in 1977. His father was, in fact, kidnapped by unidentified men two days before the elections and was released once the elections were over, he added.

"I still remember the newspaper headlines claiming 'PPP chairman Zulfikar Ali Bhutto won the elections unopposed and Jamaat-e-Islami's Jan Muhammad Abbasi lost'," he recalled. "If given the ticket, I will contest the by-elections against Bilawal in NA-204."

Abbasi added that PTI chief Imran Khan and Sindh National Front chief Mumtaz Ali Bhutto recently met in Karachi and discussed some names for the by-elections in NA-204.

Even PPP-Shaheed Bhutto is planning to give Bilawal a tough time. According to the party's central leader Khawaja Ghulam Hussain, the Abbasis of Larkana can easily be convinced by Bilawal to surrender and that the JUI-F and Zardari enjoy good relations so their candidate will not put up strong resistance against Bilawal. He pointed out that even Mumtaz Bhutto has a soft corner for Bilawal, even if he does not like Zardari.

Zardari's 'surprise' vexes pundits

The Sindh government belongs to the PPP and, therefore, all the returning officers and district administration is in their hands, he pointed out, fearing the government will use state machinery to influence election results. "But we will not allow Bilawal or Asif to win the elections unopposed," he said.

"Our central body will meet in the next couple of days to decide the name of the candidate for both the seats, NA-204 and NA-213," he said, adding that once the party fields its candidates it will not withdraw their candidature and fight till the end.

Hussain blamed the PPP for turning Larkana into ruins. "PPP has failed miserably to deliver in its once stronghold and have, therefore, lost the support of the masses," he claimed.

Published in The Express Tribune, January 4th, 2017.
COMMENTS (3)
Comments are moderated and generally will be posted if they are on-topic and not abusive.
For more information, please see our Comments FAQ