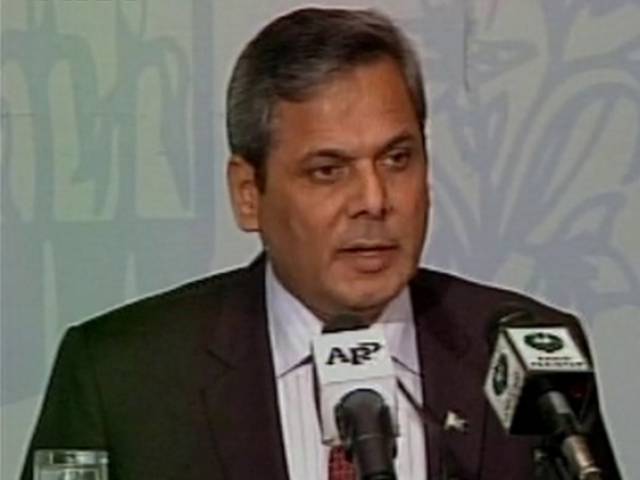 ---
ISLAMABAD: Accusing India of using terrorism as an instrument of state policy, Pakistan on Sunday slammed a 'politically motivated' move by New Delhi to have Jaish-e-Mohammad (JeM) chief Maulana Masood Azhar designated as global terrorist by the UN Security Council.

Islamabad's angry reaction came two days after New Delhi pushed for banning Azhar at the UN Security Council's 1267 Sanctions Committee — a move blocked by China. India blames the JeM chief for masterminding the January 2015 bloody siege at an airbase in Pathankot, though it has failed to substantiate the allegation with incriminating evidence.

UN Security Council rejects India's anti-Pakistan proposal

"The 1267 Sanctions Committee related to ISIS/al Qaeda has rejected a politically motivated proposal by India. Replete with frivolous information and baseless allegations, the Indian proposal had no merit and was primarily aimed at advancing its narrow national agenda," Foreign Office spokesman Nafees Zakaria said in a statement.




Pakistan will share with the United Nations and members of the international community additional evidence of India's involvement in terrorism in Pakistan, he said.

"India has in fact deployed terrorism as an instrument of state policy, and has itself been involved in perpetrating, sponsoring, supporting, and financing terrorism. Pakistan has been a direct victim of this state sponsored terrorism by India. The dismissal of this proposal is also a rejection of the Indian attempts to politicise and undermine the work of this important committee of the Security Council," he said.

The arrest of RAW agent Kulbhushan Yadhav and his confession of involvement in terrorist activities aimed at destabilising Pakistan is yet another proof of India-sponsored terrorism in Pakistan, Zakaria said. "With such duplicitous behaviour and blood on its hands, India has little credibility on counterterrorism."

India's unfounded allegations against Pakistan are aimed at "masking its own terrorist activities in Pakistan, as well as diverting the attention of the international community from the grave violations of human rights and state-sponsored terrorism perpetrated by the Indian occupying forces in the Indian Occupied Kashmir (IOK)," he said.

Speaking to The Express Tribune, chief of the Pakistan chapter of APHC Syed Yousaf Naseem said India's efforts for having the JeM chief banned were aimed at diverting world's attention from rampant rights violations in IOK.

India will set dangerous precedent by violating IWT: Chaudhry

"India has unleashed a reign of terror in IOK for the last six months in an attempt to quell an indigenous uprising against its rule," he said. "The Indian plan also has much to do with the arrival of the new UN secretary-general, who is strongly opposed to the use of force against civilians."

The new UN chief, António Guterres, issued a statement on New Year Eve in which he denounced violence against civilians. Naseem said Guterres has firsthand experience of working with refugees and looking into their plight when he was UN's High Commissioner for Refugees (UNHCR).
Published in The Express Tribune, January 2nd, 2017.