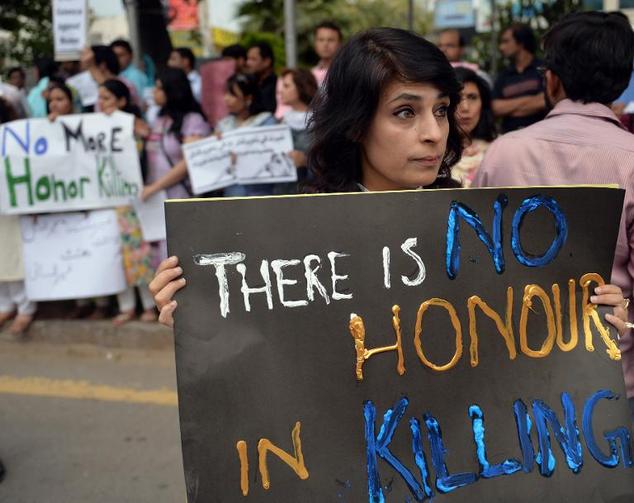 ---
HYDERABAD: A man allegedly killed his mother and stepfather on the pretext of 'honour' in Kotri, Jamshoro district, on Saturday.

The police identified the deceased as Afroze Sahito and her husband, Ali Ahmed Abro, and the suspected killer as Shakeel Sahito. The couple is survived by four children aged between seven and one years.

Parliament passes bills against rape, honour killings

The couple, hailing from Jacobabad district, married against the consent of the woman's family nine years ago. After registering their marriage in a court in Lahore, they shifted to Kotri's Ghareebabad Colony, where they introduced themselves as Magsi by caste.

According to Ali Ahmed Abro's brother, Ali Hassan Abro, Shakeel Sahito came to the couple's residence a few days before the incident and said that he has forgiven the couple.

British woman raped before being killed for 'honour' in Pakistan

"He stayed at their house and requested my brother [Ali Ahmed Abro], who was a mason, to help him find a menial labour job," maintained Ali Hassan Abro.

He added that a few days after his stay, Shakeel Sahito and his accomplices, including Peeral Jamali, Ghulam Mustafa Sahito and Nadeem Jamali, murdered the couple.

Published in The Express Tribune, January 2nd, 2017.