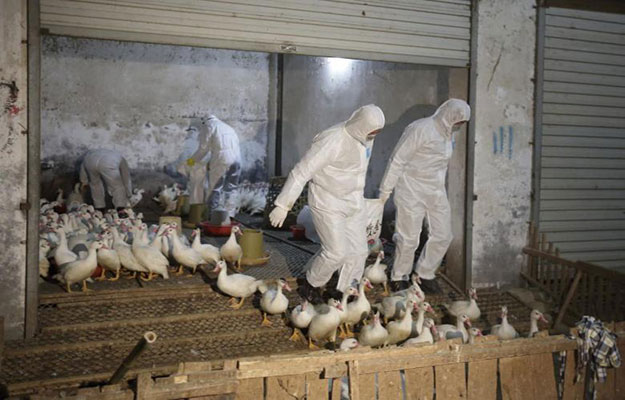 ---
BEIJING: China's Ministry of Agriculture said on Friday the recent outbreaks of bird flu have been handled in a "timely and effective" manner without spreading and have not affected chicken products or prices.

In an emailed statement to Reuters, the government department said the situation in the world's second-largest poultry consumer was "stable".

The comments come as South Korea and neighbouring countries battle outbreaks of various strains of the highly virulent flu. China has culled more than 170,000 birds in four provinces since October and closed some live poultry markets after people and birds were infected by strains of the avian flu.

China reports first two human fatalities from bird flu this winter

On Friday, the government said it has recorded ten cases of poultry being infected with the H5N6 strain this year compared with 11 last year.

"Each case has been handled timely and effectively without spreading. Experts believe the poultry bird flu situation will generally be stable despite some individual cases in some places," the statement said.

The ministry, together with local agriculture agencies, has monitored and investigated poultry markets and farms where infected people live, it said.

India confirms H5N8 bird flu outbreak in Karnataka

It has also searched for the source of the virus and conducted emergency handling for infected poultry, as well as urged farmers, butchers and traders to step up sterilization programmes.

Human infections of the H7N9 strain of bird flu killed two people in China's Anhui province, the province's health authority said on Dec. 21.

Iran culls birds after avian flu outbreak

A total of 16 people are infected with the strain nationally. The last major bird flu outbreak in mainland China – from late 2013 to early 2014 - killed 36 people and led to more than $6 billion in losses for the agricultural sector.
COMMENTS
Comments are moderated and generally will be posted if they are on-topic and not abusive.
For more information, please see our Comments FAQ