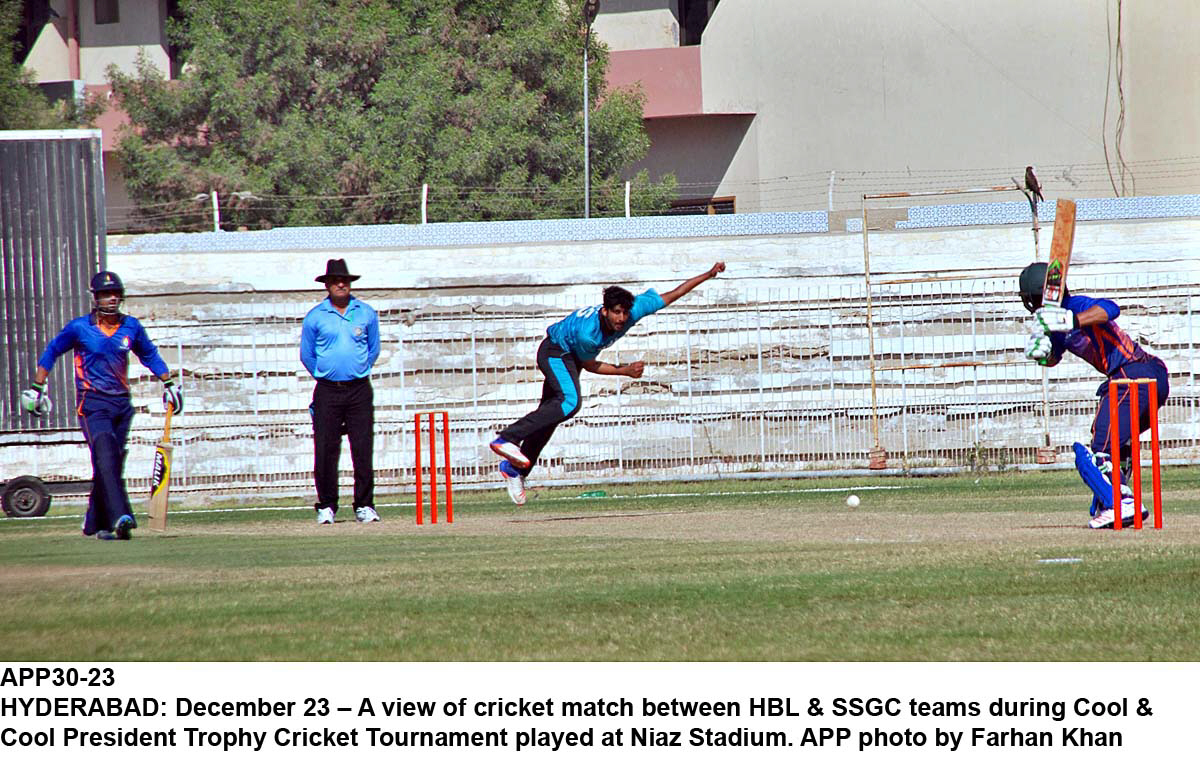 ---
KARACHI: SSGC, SNGPL, WAPDA and HBL will battle it out for a place in the final of the National One-Day Cup for departments when the seventh and final round commences on Thursday.

After six rounds of action, the above-mentioned teams all have eight points to their name with only the net run rate separating the sides. SSGC lead the charts followed by SNGPL, WAPDA and HBL respectively.


National One-Day Cup: Akmal century gives WAPDA first win


The other four teams, UBL, KRL, NBP and PIA are out of contention for the final as they all lie on four points.

SSGC and SNGPL will lock horns at the National Stadium in Karachi, while HBL take on PIA and WAPDA face KRL at the SBP Sports Complex in Karachi and the Arbab Niaz Stadium in Hyderabad respectively. NBP and UBL, meanwhile, play at the UBL Sports Complex.

SSGC's Ziaul Haq, who is the second-highest wicket-taker in the tournament, believes his side have an upper hand in the tie against SNGPL.


National One-Day Cup: Masood half-century helps UBL down PIA


"We have been performing well in the six matches so far. Fawad Alam has been a great captain and has kept the best team combination," he told The Express Tribune. "Shoaib Malik has also been a great support to the bowlers; his presence and experience always helps. We are confident we can beat SNGPL and make it to the final."

SNGPL's Imran Butt, who acknowledges the difficult challenge posed by SSGC, says his team will give their all to emerge victorious from the tie. "It will be difficult to face SSGC as they have a good bowling attack. We will try to stay on the crease and do our part to make it to the final."


National One-Day Cup: Zia, Amin's heroics steer SSGC to victory


Meanwhile, Fahim Ashraf, who is the highest wicket-taker in the tournament with 15 wickets, feels that his HBL side will comfortably win against a 'weak' PIA.

"PIA is a week team and are at the foot of the table. We can beat them easily," he said.
COMMENTS
Comments are moderated and generally will be posted if they are on-topic and not abusive.
For more information, please see our Comments FAQ