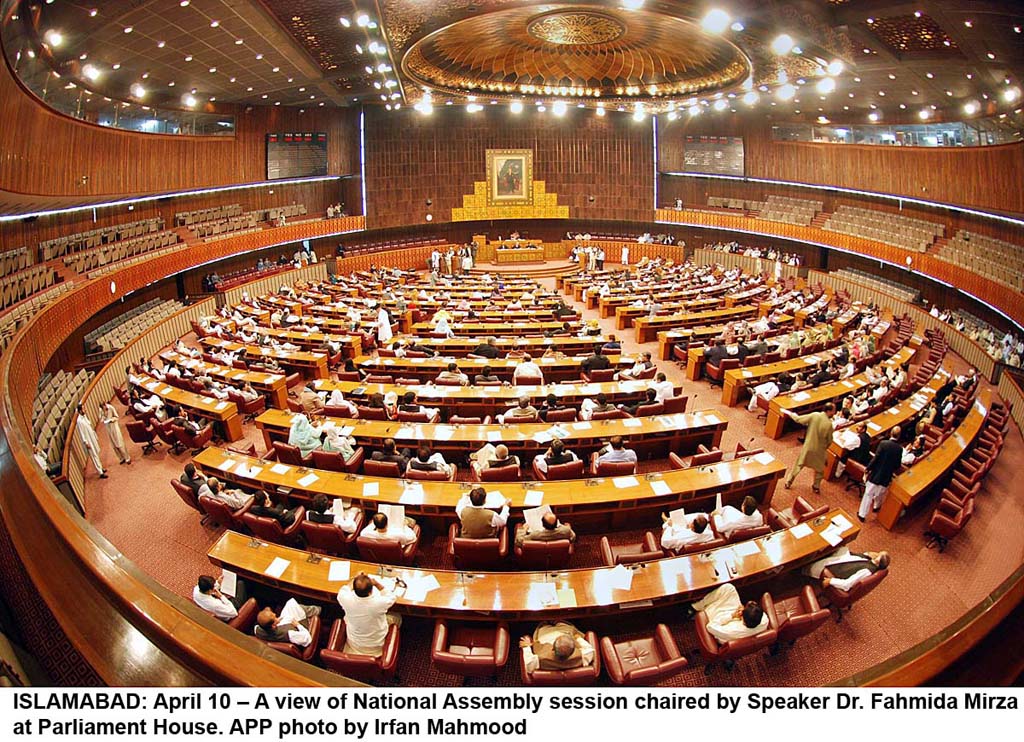 ---
ISLAMABAD: A parliamentary panel is claiming more privileges for lawmakers, in a bid to elbow out others for parking space.

This time the National Assembly Standing Committee on Parliamentary Affairs has directed the Aviation Division and Civil Aviation Authority to provide parking space to the parliamentarians at the Karachi airport. The committee issued the directives while discussing parking problems faced by the parliamentarians at the Karachi Airport on Tuesday. The committee's meeting was held under the chairmanship of Mian Abdul Mannan at the Parliament House.

The panel also discussed the Election Law (Amendment) Bill, 2014 which was moved by Dr Azra Fazal Pechuho of the Pakistan Peoples Party. It seeks amendments in the Representation of People's Act, 1976 and the Election Commission Order, 2002 for improving transparency and accountability in the funding and expenditures for the election.

The committee after being briefed by the ECP has decided that the members of the standing committee and members of parliament, may forward their recommendations on the Bill to the Parliamentary Committee on Electoral Reforms for consideration.

The committee had also expressed its displeasure of the state of cleanliness, security and catering services at the Parliament Lodges and government hostel in Islamabad. In view of this, the panel has directed the CDA to focus on cleanliness of the premises and security for the parliamentarians, since some of them were facing potential security threats. The committee also directed the CDA to conduct surprise checks on the cafeterias for improvement in the quality of food and services.

The meeting was attended by Dr Nisar Ahmed Jatt, Sheikh Muhammad Akram, Mian Tariq Mehmood, Azhar Qayyum Nahra, Rasheed Ahmad Khan, Nadeem Abbas Rabaira, Ch Salman Haneef Khan, Arifa Khalid Parvez, Nafeesa Inayatullah Khan Khattak, Nasir Khan Khattak, Malik Ihtebar Khan, Secretary Ministry of Parliamentary Affairs and the representatives from the ECP, Aviation Division, Capital Development Authority and Civil Aviation.

Published in The Express Tribune, December 28th, 2016.
COMMENTS (1)
Comments are moderated and generally will be posted if they are on-topic and not abusive.
For more information, please see our Comments FAQ