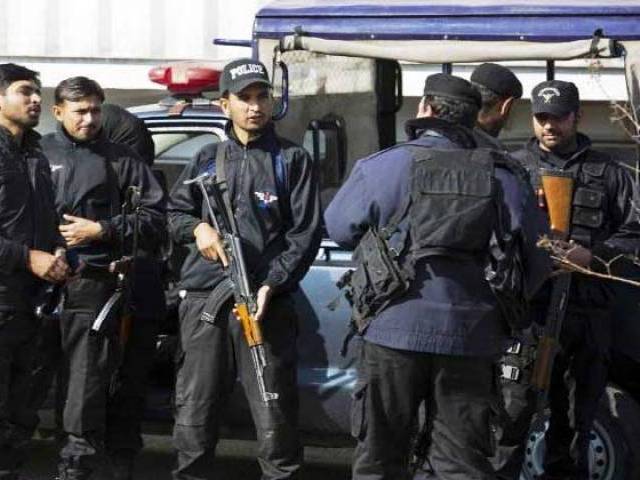 ---
ABBOTTABAD: A couple on Monday accused the Bara Gali police of implicating them in a fake case and demanded action against a DSP and his subordinates.

Speaking to the media on Monday, Sardar Muhammad Shabir and his wife Jamshed Bibi told that they had lodged a complaint against police personnel of Bara Gali, including Galiyat Deputy Superintendent of Police (DSP) Jamilur Rehman, for taking sides in a property dispute among relatives.

They pointed out that they had lodged complaints with the Police Access Service and the Khyber-Pakhtunkhwa provincial ombudsman and got inquiries initiated against them. The couple claimed that in retaliation, the Bara Gali police and Galiyat DSP punished them by registering a fake FIR under sections 436, 439, 427/34 PPC. In the FIR, the couple was accused of setting a cattle pen on fire and killing a dog belonging to their relatives Muhammad Zaman and Mumtaz Ahmed in Baral Gali Village.

Shabir accused the Galiyat DSP circle and staff of the Bara Gali police post of becoming parties against him at the behest of his rivals, adding that he is involved in litigation against his relatives Ahmed and Zaman over rights to family property.

Shabir claimed that the investigation had proven that the complaint was false as no cattle pen had been torched and no dogs were killed.

He also shared the resolution of the Abbottabad Tehsil Council demanding a transparent inquiry. The tehsil council resolution also termed the FIR baseless and asked the K-P IGP to take disciplinary action against DSP Rehman, Bara Gali Police Checkpost In-charge Head Constable Sultan, and Constable Dil Nawaz.

Meanwhile DSP Rehman denied the charges, adding that the suspects were facing direct charges as per the FIR.

He explained that the case was registered against Shabir and his wife on October 30, 2016 on the complaint of Mumtaz.

Published in The Express Tribune, December 27th, 2016.
COMMENTS
Comments are moderated and generally will be posted if they are on-topic and not abusive.
For more information, please see our Comments FAQ