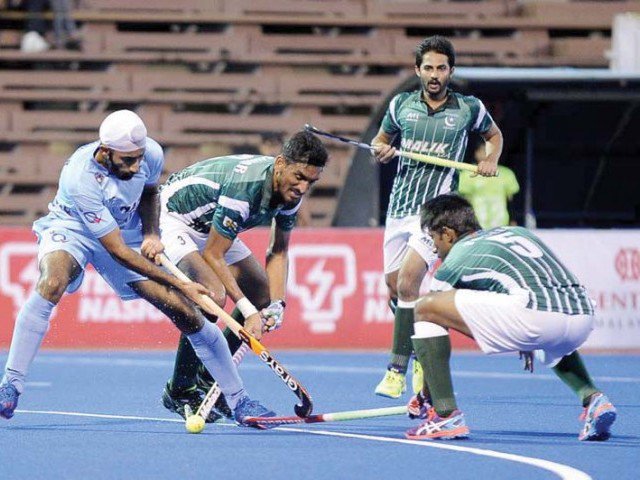 ---
LAHORE: Pakistan hockey team is set to play a five-match series with New Zealand which will be followed by participation in a four-nation tournament in Australia, confirmed Pakistan Hockey Federation (PHF) on Saturday.

According to the proposed itinerary, matches against New Zealand will take place in the first week of March, while the four-nation tournament is will take place at the end of the same month.


Vintage Sohail Abbas drag flick earns WAPDA late win


The team will then participate in the Sultan Azlan Shah Cup, which is going to be held in Malaysia in April, before leaving for the Europe tour.

"The year 2017 is very important for us," PHF Secretary Shahbaz Ahmad Senior told Express News. "We have to play in London in the World League and the Asia Cup as well. "PHF is doing everything to prepare a good squad before these events. We are glad to receive confirmation from both countries' federations."


Shame on you India: What's a hockey World Cup without Pakistan?


After the junior team's exclusion from the Junior Hockey World Cup, PHF is looking to accommodate them in the senior team but Shahbaz said that they will have to prove their potential first.

"It will be a great opportunity for us to play against New Zealand and in the four-nation event in Australia," said chief coach Khawaja Junaid. "Our ultimate goal is to show good performances in the World League that will help us book a spot in the World Cup."


Pakistan's Junior World Cup snub


PHF is planning to hold a training camp from January 10 in Lahore where performers from ongoing national departmental championship will be invited. The PHF is also in pursuit of sponsors who can help them bear the costs of the team till June.