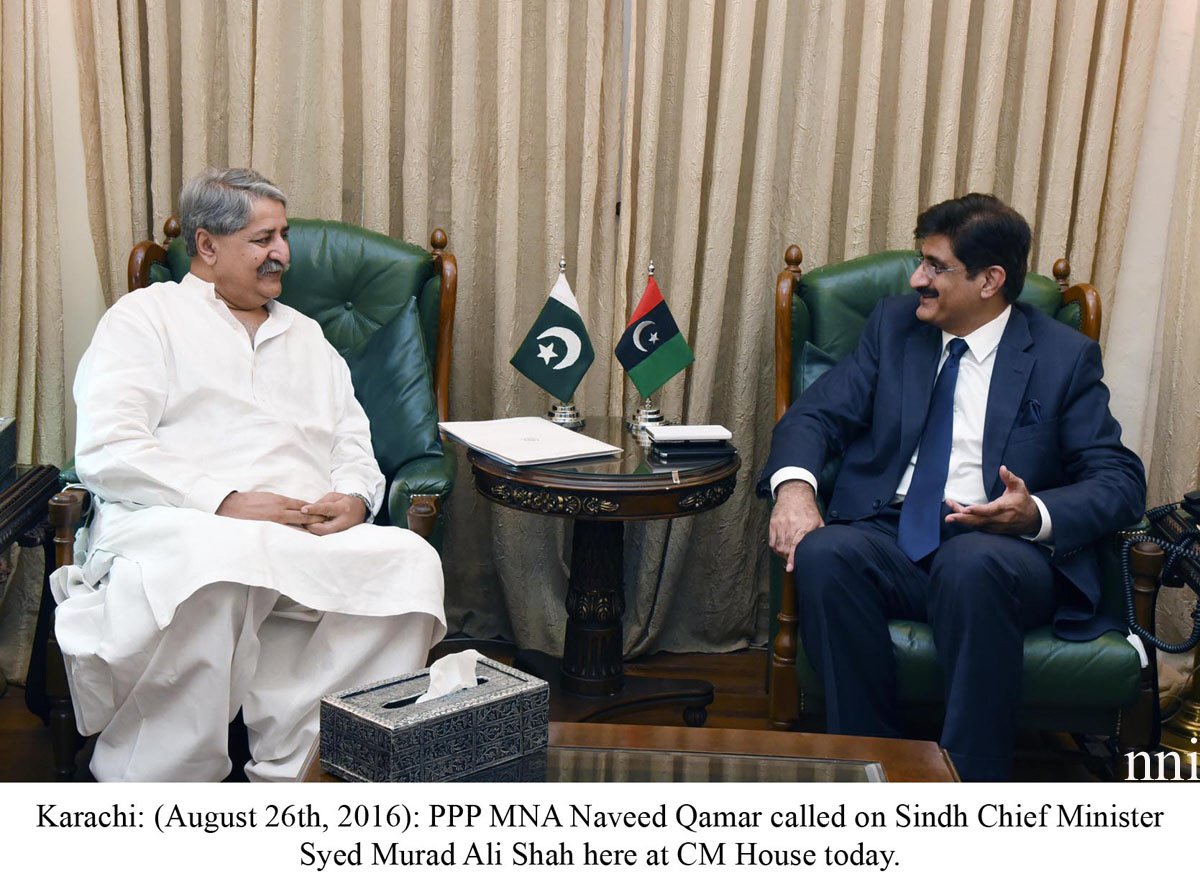 ---
KARACHI: Chief Minister Murad Ali Shah has said that he was giving priority to the security of Chinese working in different China-Pakistan Economic Corridor (CPEC) and non-CPEC projects.

"We are raising a special force of 2000 ex-army men for the security of Chinese workers," said Shah.

He said this in a meeting with senior officials of a Chinese delegation led by External Security of Chinese director-general Liu Guangyuan, Chinese Consul-General in Karachi Wang Yu, Deputy Consul-General Fu and 12 others at the CM House on Friday.

The chief minister was assisted by provincial ministers Jam Khan Shoro and Syed Nasir Shah, principal secretary Naveed Kamran Baloch and energy secretary Agha Wasif among others.

The delegation discussed the security issues of the Chinese who are already working in Sindh on different projects and others who will be coming shortly.

The chief minister said that he was providing security to even those Chinese who are working on non-CPEC and non-government-related projects. "I have already issued instructions to the police to provide special security to the Chinese workers in Sindh," he said, adding that over 800 Chinese were working on energy projects of Thar and they have been given a force of over 150 policemen for security.

The CM urged the visiting Chinese delegation to support him in including the Keti Bandar and Karachi Circular Railways (KCR) project in CPEC projects. "The prime minister has approved the Keti Bandar Project for CPEC and it has been included in the agenda of the forthcoming Joint Cooperation Committee (JCC) of CPEC projects," he said.

KCR and special economic zone Karachi have not been put on CPEC's agenda but I have discussed it with Ambassador of China in Pakistan and he has also assured his support, said Shah.

"The federal government is also in favour of it as Karachi, being one of the largest cities of the world, has immense returns in the circular railway project," he said.

The delegation assured Shah that they will recommend the Chinese authorities concerned to include KCR and Keti Bandar and special economic zone projects in CPEC.

Shah told them that he will be their guest in the JCC meeting on December 29 and will appreciate their support on his recommendations.

The meeting was told that around 100 different Chinese enterprise firms will start their work in Sindh under CPEC within the next few months. The newly-recruited 4,000 policemen being given special training by the Pakistan Army will also be assigned the security of the Chinese working on CPEC projects, said Shah.

Published in The Express Tribune, December 24th, 2016.
COMMENTS
Comments are moderated and generally will be posted if they are on-topic and not abusive.
For more information, please see our Comments FAQ