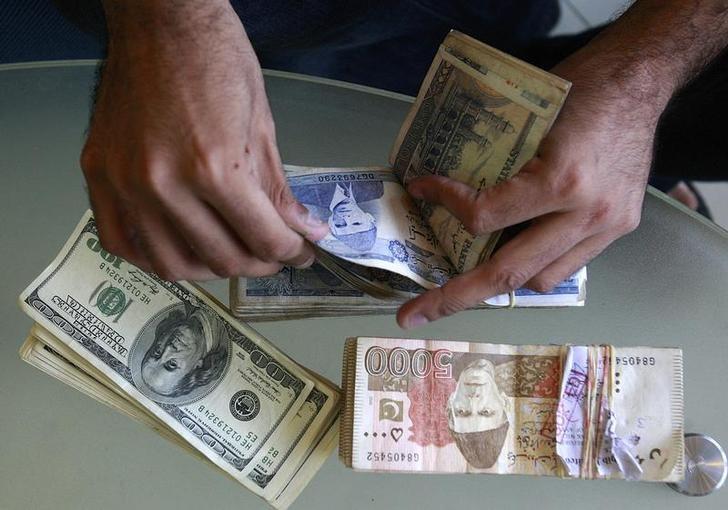 ---
Pakistan's Senate has recommended scrapping of the 5,000 rupee ($48) banknote, despite government opposition and warnings that removal of the country's highest denomination bill could destabilise the economy.

A resolution, which is not binding, called for the government to remove the banknote to "reduce illicit money flow, encourage the use of bank accounts and reduce the size of undocumented economy".

Indian villages to receive card-swiping machines amid cash crunch

The resolution, passed on Monday, comes less than two months after Indian Prime Minister Narendra Modi surprisingly scrapped his country's two biggest currency bills - the 1,000 rupee ($15) and 500 rupee notes - in a move that led to acute currency shortages and threatens to slow India's short-term economic growth.

Senator Osman Saifullah Khan, who proposed the motion, wants the banknote to be scrapped over a three- to five-year period, domestic media said.

Pakistan has a huge informal economy and transactions are often handled in cash, partly because much of the population is not part of formal sectors. The government also offers frequent tax amnesties to encourage people with hidden wealth to declare their assets, hoping to expand Pakistan's extremely narrow tax base.

India cash crunch sparks diplomatic row between Islamabad, New Delhi

Successive governments have struggled to boost Pakistan's persistently low tax-to-GDP ratio, which now stands at about 10 percent.

Zahid Hamid, law and justice minister, told the Senate that the government opposes the motion as the 5,000 rupee note accounts for almost one-third of the 3.3 trillion rupees of notes in circulation.

He said withdrawing the note would hamper business activities, hurt the government policy of financial inclusion and cause "chaos in the market", domestic media reported.

Tens of thousands protest against India cash ban

Modi's experiment to scrap about 86 percent of India's currency by value has drawn sharp criticism from many inside the country, where it led to huge queues outside banks and cash shortages that have disrupted business.

He has touted his war against "black money" as vital reform to boost state coffers and help the government battle tax evasion and corruption.
COMMENTS (2)
Comments are moderated and generally will be posted if they are on-topic and not abusive.
For more information, please see our Comments FAQ