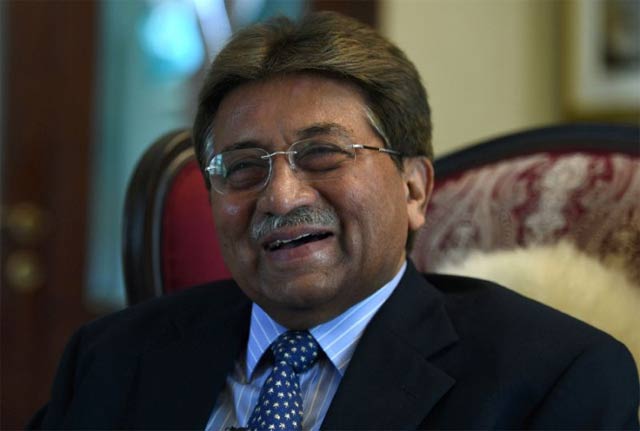 ---
Former president General (retd) Pervez Musharraf on Monday said former army chief General Raheel Sharif helped him leave the country by influencing the government.

On being asked whether General Raheel 'saved' him, Musharraf said, "Well he definitely helped me, I am absolutely clear and grateful. I have been his boss and have been the army chief too... he helped out because these are politicised cases, they put me on the Exit Control List (ECL), and made it a political issue." The former president was speaking during a talk show 'On The Front' on Dunya News. 

Benazir murder case: Prosecution wants Musharraf to appear

On being asked to clarify how Gen Raheel helped him leave the country, Musharraf claimed he did so by influencing the courts indirectly. According to Musharraf, General Raheel influenced the government into relieving the pressure it was putting on courts.


Breaking: Musharraf speaks out, says Raheel influenced the govt and helped me out, behind the scenes our judiciary works under pressure pic.twitter.com/fL4jXah6sG

— Dunya News (@DunyaNews) December 19, 2016


"It is unfortunate but I have to mention that our courts work behind the scenes and give decisions. Gen Raheel played his role by dealing with the government to release that pressure."

"Once the pressure was removed, I was allowed to travel abroad for treatment," Musharraf added.

Musharraf says democracy in Pakistan is ineffective

Musharraf flew to Dubai on March 18 after the federal government removed his name from the Exit Control List (ECL) following a Supreme Court order. The former strongman, who is implicated in a treason trial, had sought permission to travel abroad to seek treatment which is not available in Pakistan.