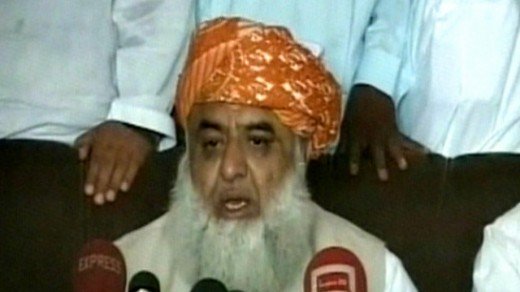 ---
ISLAMABAD: JUI-F Chief Maulana Fazlur Rehman has said that all the religious parties have agreed to reactivate the Muttahida Majlis-e-Aml (MMA).

Talking to media after attending a meeting of religious party leaders on Wednesday, he said that all the participants of the meeting have agreed to resume MMA and to continue coordination with each other in future.

He also informed that the meeting did not evolve any strategy regarding its future policy however the next meeting of all the religious leaders would be held on June 13 in Lahore, adding that to move forward, "We will activate the status of MMA."

Jamat-e-Islami's former Ameer Qazi Hussain Ahmed has said that "we condemn threats from American leadership to Pakistan and we should get united over American interference inside Pakistan's affairs".
COMMENTS (3)
Comments are moderated and generally will be posted if they are on-topic and not abusive.
For more information, please see our Comments FAQ