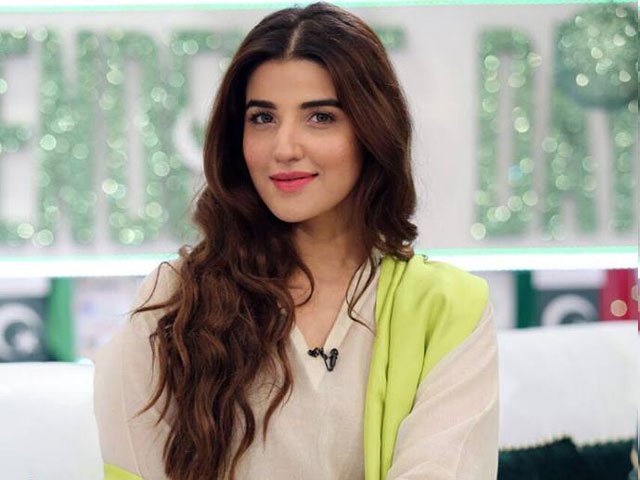 ---
A Pakistani actor has yet again been a victim of body shaming, and no, she did not choose to stay silent on the matter this time.

Hareem Farooq, who recently starred in Mehreen Jabbar's Dobara Phir Se, opened up about how people used to criticise her body. "For the longest time I had people telling me I was too big or too fat to be in the media and especially in front of the camera," she posted on her Instagram account.

It's hard pulling off glamour with decency in Pakistan: Hareem Farooq

However, the TV-turned-movie actor shared that she has been blessed to work with some amazing people. "I now feel blessed to have worked with some amazing people and receiving immense love from my fans, who judge me more on my talent than my 'body'".

Talking about embracing one's strength and beauty, Hareem advised women to be content with the way they are, without concerning about what society might think.

Review: Powerful but you won't watch it Dobara Phir Se

"I just want to reach out to all the people, especially women, who are body-shamed by friends, family, teachers, parents and who are struggling to make their bodies a home for themselves. You are beautiful inside out regardless of what the society wants you to be - just like I am!" the post said. "Learn to love and accept yourself, we all have flaws learn to love and accept yourself, we all have flaws learn to embrace them and make them your strength."




She encouraged everyone to be confident and not let society stereotype them. "Don't let the society label you to their norms. Let your confidence speak for you".

https://www.instagram.com/p/BOFS8xsBGR8/?taken-by=hareemfarooq

Celebrity body shaming is a worldwide phenomenon. Bollywood actors including Zareen Khan, Parineeti Chopra, and Hollywood stars Demi Lovato, and Amy Schumer have been the victims.

Have something to add in the story? Share it in the comments.
COMMENTS (4)
Comments are moderated and generally will be posted if they are on-topic and not abusive.
For more information, please see our Comments FAQ