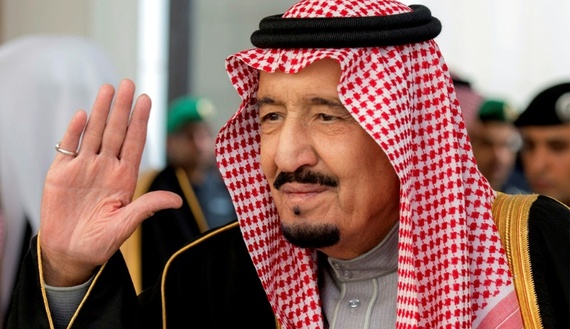 ---
RIYADH: Saudi Arabia is determined to prevent external "interference" in neighbouring war-torn Yemen, King Salman said in an annual address on Wednesday.

Since March 2015, Saudi Arabia has itself led an Arab coalition conducting air strikes against the Shiite Huthi rebels and providing other assistance to local forces in support of President Abedrabbo Mansour Hadi.

Salman said his country will neither accept that Yemen "becomes a base or a point of passage for whatever state or party to menace the security or the stability of the kingdom and of the region".

Saudi Arabia condemns 15 to death for spying for Iran

The Saudi-led coalition intervened after Huthi rebels allied with elite members of security forces loyal to Yemen's former president Ali Abdullah Saleh seized the capital Sanaa and overran other parts of the country.

The rebels have killed at least 110 civilians and soldiers in rocket fire and skirmishes along the Saudi frontier. They have also fired longer-range ballistic missiles over the border at Saudi Arabia.

International investigators last month said they had found a suspected "weapons pipeline" from Iran

Tehran has repeatedly denied sending arms to Yemeni rebels.

The Arab coalition, for its part, has faced repeated allegations of killing civilians, and on Tuesday the United States blocked the transfer of precision-guided bombs to Saudi Arabia.

King Salman underlined that Riyadh was open to a "political solution" in Yemen, whose security "is intrinsically linked to that of the kingdom".

The Yemen war has killed more than 7,000 people, about half of them civilians.




COMMENTS (1)
Comments are moderated and generally will be posted if they are on-topic and not abusive.
For more information, please see our Comments FAQ