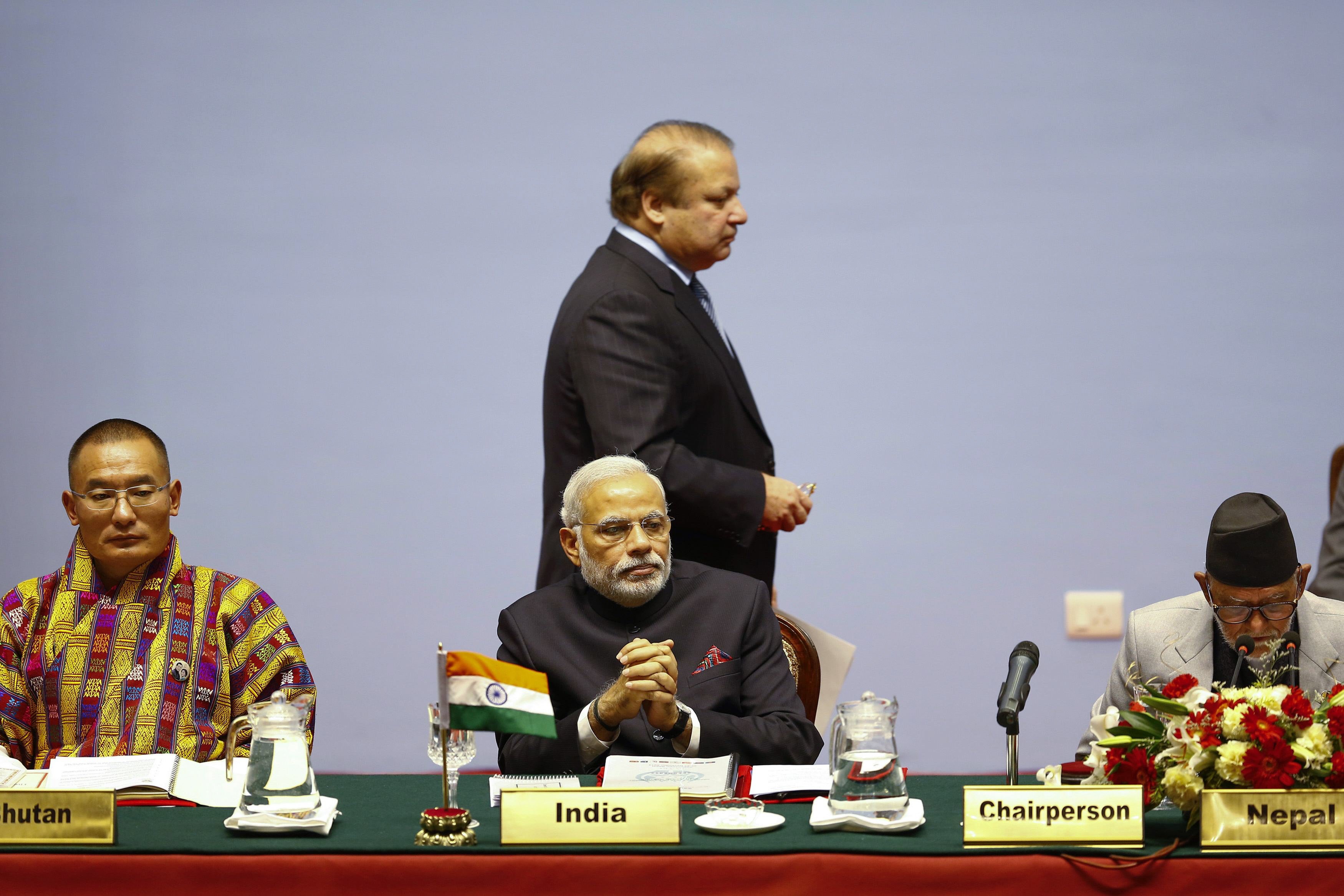 ---
ISLAMABAD: A strong and peaceful Afghanistan was in Pakistan's interest whereas an economically stable and prosperous Pakistan was in India's interest while war between the nuclear tipped neighbours was not an option.

This was the conclusion of the closing session of the 19th Sustainable Development Conference organised by Sustainable Development Policy Institute which ended on Thursday. The event also saw the formal launch of Pakistan's' first online portal for open data on education.

'War with India not an option'

Parliamentary Secretary for Finance Rana Afzal said the region had become a hotspot due to the persisting conflict over Kashmir, which needs to be resolved according to the UN resolutions.

"Pakistan cannot leave 11 million Kashmiris to the mercy of Indian forces," he said adding that Indian designs of hegemony in the region can no longer succeed.

He added that Pakistan was facing lot of challenges, including world propaganda which painted it as a terrorist state, while it was in fact a victim of terrorism. He said China-Pakistan Economic Corridor (CPEC) was a reality with 50 per cent of work on Phase I of the project nearly completed.

Pakistan Tehreek-e- Insaf (PTI) leader and MNA Asad Umer said all mainstream political parties agree on having good relations with neighbours, which was mandatory to promote peace and sustainability in the region.

Former president of Islamabad Chamber of Commerce and Industry Malik Zubair Ahmed said that the peace lobbies in India and Pakistan were shrinking. He added that Pakistan has to take bold decisions to promote trade and good relations through SAARC.

Earlier in the morning, Water and Environment Forum (WEF) Chairman Nisar Memon said human security was not possible without addressing the issue of climate change. He stressed that policies, should be more people centric.

Naseer Gilani from Planning Commission also stressed the need for addressing trans-boundary issues like air pollution and reducing the cost of regional technology transfer.

India Climate Action Network, Sanjay Vishast stressed on regional cooperation in South Asia and suggested investments in renewable energy like solar panels, which are fast and efficient.

If India and Pakistan go to war...

He rejected the idea of using coal and identified solar energy as an emerging filed which requires more focus.

Speaking at a session on 'Interrelation between poverty and inequality,' Benazir Income Support Programme Chairperson Marvi Memon said, "We'll have to change our social behaviours, if we want betterment in the socio-economic conditions of women, as it is the main hurdle in the way of women empowerment."

Later on, the country's first online portal on education data, data.org.pk, was launched.

Published in The Express Tribune, December 9th, 2016.
COMMENTS (2)
Comments are moderated and generally will be posted if they are on-topic and not abusive.
For more information, please see our Comments FAQ