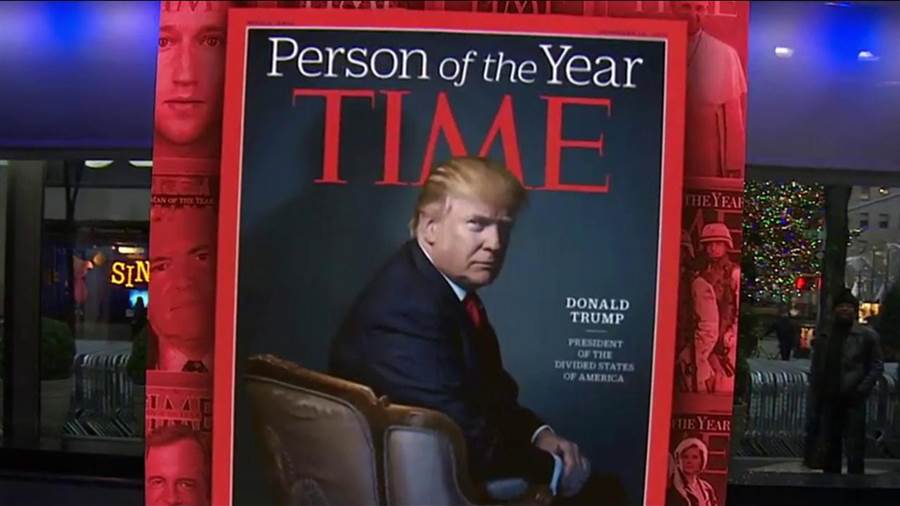 ---
NEW YORK: Time magazine on Wednesday named Donald Trump its "Person of the Year" for 2016 for his stunning upset election victory that rewrote the rules of politics, delivering him to the helm of a divided America.

The president-elect dialed into NBC television's Today show, welcoming the accolade as a "very, very great honour," denying he was responsible for divisions and praising outgoing Democratic President Barack Obama.


See why Donald Trump was chosen as TIME's Person of the Year 2016 #TIMEPOY https://t.co/T7E33fClze pic.twitter.com/7OsHmndhEW

— TIME (@TIME) December 7, 2016


This man just won TIME's 'Person of the Year' reader's poll

The real estate billionaire, who has never previously held elected office and shocked the US political establishment by defeating his Democratic rival Hillary Clinton, is featured on Time's cover described as "Donald Trump: President of the Divided States of America."

The magazine said its person of the year, an annual tradition that dates back 90 years, "had the greatest influence, for better or worse, on the events of the year."

"So which is it this year: better or worse?" editor-in-chief Nancy Gibbs wrote.

Assange surpasses Trump in Time's poll for 2016 Person of the Year

"The challenge for Donald Trump is how profoundly the country disagrees about the answer... 2016 was the year of his rise; 2017 will be the year of his rule, and like all newly elected leaders, he has a chance to fulfill promises and defy expectations."

Trump won the title, she added, for "reminding America that demagoguery feeds on despair and that truth is only as powerful as the trust in those who speak it, for empowering a hidden electorate by mainstreaming its furies and live-streaming its fears, and for framing tomorrow's political culture by demolishing yesterday's."
COMMENTS (1)
Comments are moderated and generally will be posted if they are on-topic and not abusive.
For more information, please see our Comments FAQ