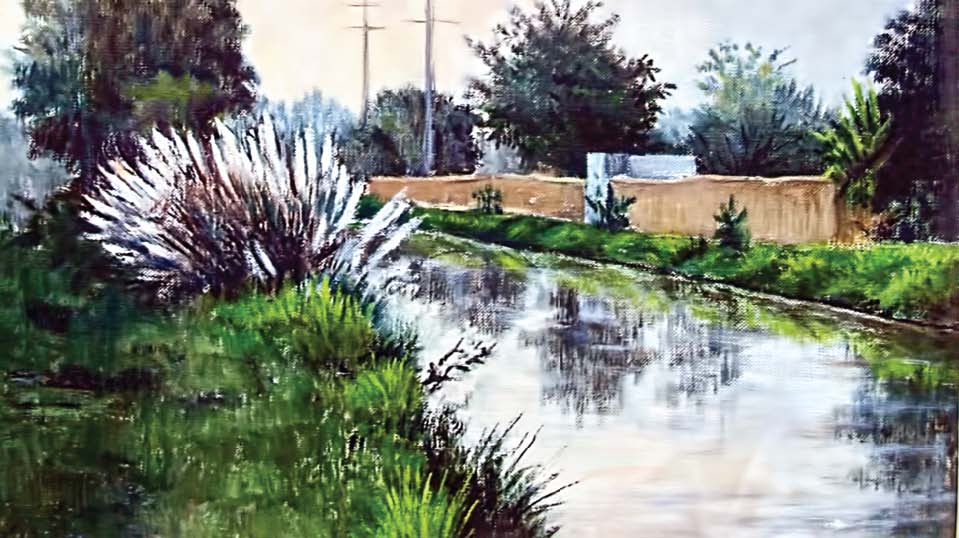 ---
ISLAMABAD: An exhibition of art work by artists Atiya Hassan and Cinzia Dalessi opened at the Nomad Gallery on Monday.

Both artists' work focuses on nature. "My work is based on my response to the environment around me, it's the little details that I notice and focus on," Atiya explained. She creates pieces with dark colours like black, blue and white, a colour palette rarely used to depict nature. "I got a very good response from people; they told me, after seeing my work, that they felt as if they were walking through the forest," she said.

Cinzia Dalessi, a Swiss artist, has been in Pakistan for the past year and it took her four months to compile her work. "My experience in the capital has been an amazing one, I love greenery and that is what my work is based on," she said. "The artists have used an interesting array of colours which is rather unusual but very effective," Shazieh, a visitor told The Express Tribune. The exhibition will continue till May 30.

Published in the Express Tribune, May 12th, 2010.