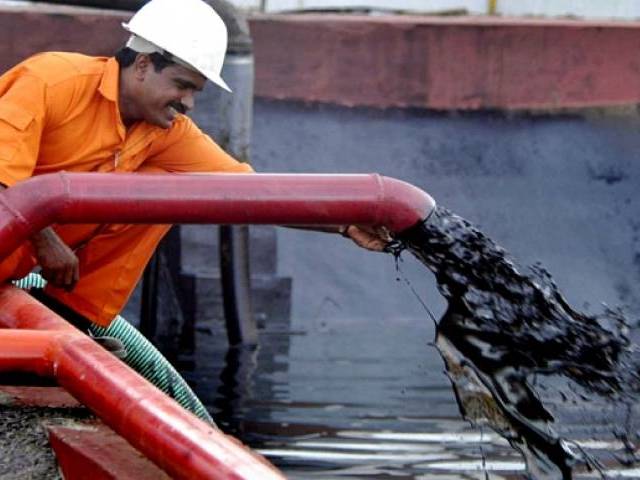 ---
KARACHI: The golden era for oil importing economies like Pakistan comes to an end as crude exporting countries agree for the first time since 2008 to cut oil supplies.

The move has served the purpose of the Organisation of Petroleum Exporting Countries (Opec) – dominated by Saudi Arabia – and Russia (a non-Opec member), as price of the benchmark crude oil, Brent, has risen by 10% in two days to a 14-month high above $54 a barrel.

Govt intervention destabilises energy market

The rally in crude oil is expected to continue in the days and weeks to come. This is definitely going to impact Pakistan, which meets 80% of its oil requirement through imports.

Oil remains the single largest import commodity of Pakistan. It has imported oil worth $3.21 billion in the first four months (Jul-Oct) of the current fiscal year 2016-17. This is 22% of total imports of $14.50 billion in the four months, according to the Pakistan Bureau of Statistics.




The upward trend in oil price globally is all set to add its impact on the already widening twin deficits (trade and current account), as every $10 per barrel rise in international oil prices increases Pakistan's import bill by $1.25 to $1.5 billion per year.

Dr Ashfaque Hasan Khan, an economist, said that Opec and non-members' resolution to cut supplies and boost prices would leave the "worst impact on Pakistan's economy".

The government has two options to deal with this challenge. One is to reduce tax rates on petroleum products to keep prices at current levels in retail. Second is that it may pass the price increase on to end-consumers. "I am sure that the government will opt for the second option," he said.

Khan said the surge in petroleum product prices would take prices of all other commodities up along with it. "This will add inflationary pressure in the economy," he said.

He foresaw that crude oil (Brent) price may rise to $60 per barrel by June and July 2017. He recalled that prices had hit a record high of $147 per barrel just before the financial crisis gripped world economies in 2007-08 and touched the bottom of $32 per barrel late last year or early this year.

ECC - do we really need it?

Muzammil Aslam, another economist, said, "The surge in international oil price would leave a negative impact on our economy."

"The anticipated price rise will increase the import bill and add pressure on foreign exchange reserves. This may push authorities to revise the electricity tariff upwards under fuel price adjustment."

The expected decline in forex reserves and inflationary pressure may cause a slowdown in economic growth, he said.

The government is targeting to achieve an economic growth rate of 5.7% for the current fiscal year 2016-17. Also, the State Bank of Pakistan has earlier foreseen economic growth in the range of 5-6% this year. Fuel oil and electricity remain crucial for the industries of any economy. Economists have said Pakistan has missed the opportunity of reviving its ailing industries, as it did not pass on the impact of steep decline in international oil prices when they were hovering at sharply lower levels. And now, the commodity's price is set to rise.

Gas price reduction revives hopes of fertiliser exports

Meanwhile, Federal Minister for Petroleum and Natural Resources Shahid Khaqan Abbasi said the other day that petroleum product prices in Pakistan were low among oil importing countries across the world.

"Many of the oil importing countries are selling petrol [mogas] above Rs100 per litre, while we are providing it at Rs66 per litre," he said.

Positive aspects

On the flip side, the increase in international oil prices may give a small opportunity to Pakistan in the long run to boost its exports.

The uptrend in crude oil may give the much-needed support to the receding world economies and oil exporting countries, including Russia, and many European economies to create additional demand for increased imports.

Secondly, the likely inflationary pressure in Pakistan may convince the State Bank to increase the interest rate. This will ultimately help banks increase their profit margins.

The price rebound will also help oil and gas exploration and production companies improve their earnings. Besides, it will also help give a boost to the Pakistan bourse where oil and banking stocks continue to be among the heavyweights.

The writer is a staff correspondent

Published in The Express Tribune, December 5th, 2016.

Like Business on Facebook, follow @TribuneBiz on Twitter to stay informed and join in the conversation.