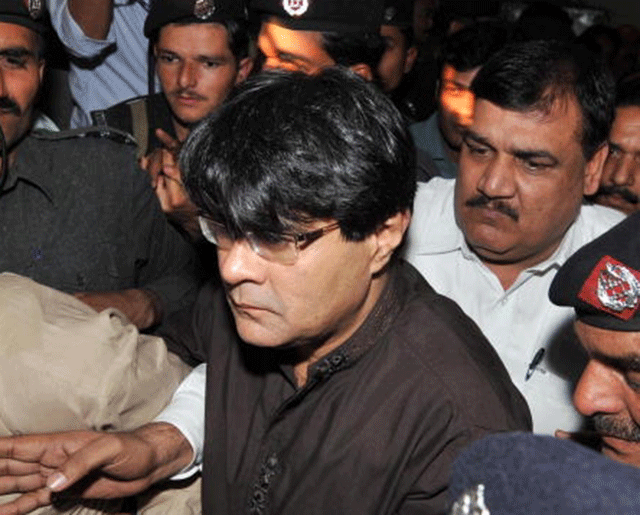 ---
KARACHI: Businessman Javed Khanani reportedly committed suicide by jumping off a building in Karachi on Sunday.

SSP East Faisal Chacahar said Khanani fell from the 8th of an under-construction building in the city's Mohammad Ali Society. He was rushed to the Liaquat National Hospital where doctors pronounced him dead.

Fan commits suicide over Gen Raheel's retirement

The Federal Investigation (FIA) first rounded up Javed and Munaf Kalia in 2008 after a complaint was filed against one of their offices in Punjab, which led to a discovery of a parallel money transfer system being illegally operated by their firm for purposes of transferring money out of the country.

Several cases were filed against the two in Karachi, Lahore and Abbottabad for running illegal operations.

Majority of companies deny having offshore shareholdings

Javed was one of the directors of money exchange firm Khanani and Kalia International, and was held by FIA in 2014 on charges of transferring foreign currency worth Rs140 million out of Pakistan.

The incident came less than a month after Javed's brother Altaf Khanani pleaded guilty to charges of money laundering before a US court and was awarded 20-year imprisonment with a fine of $250,000.

Before being implicated, Khanani and Kalia was one of the largest currency exchange companies in the country, founded in 1983 by Hanif Kalia.