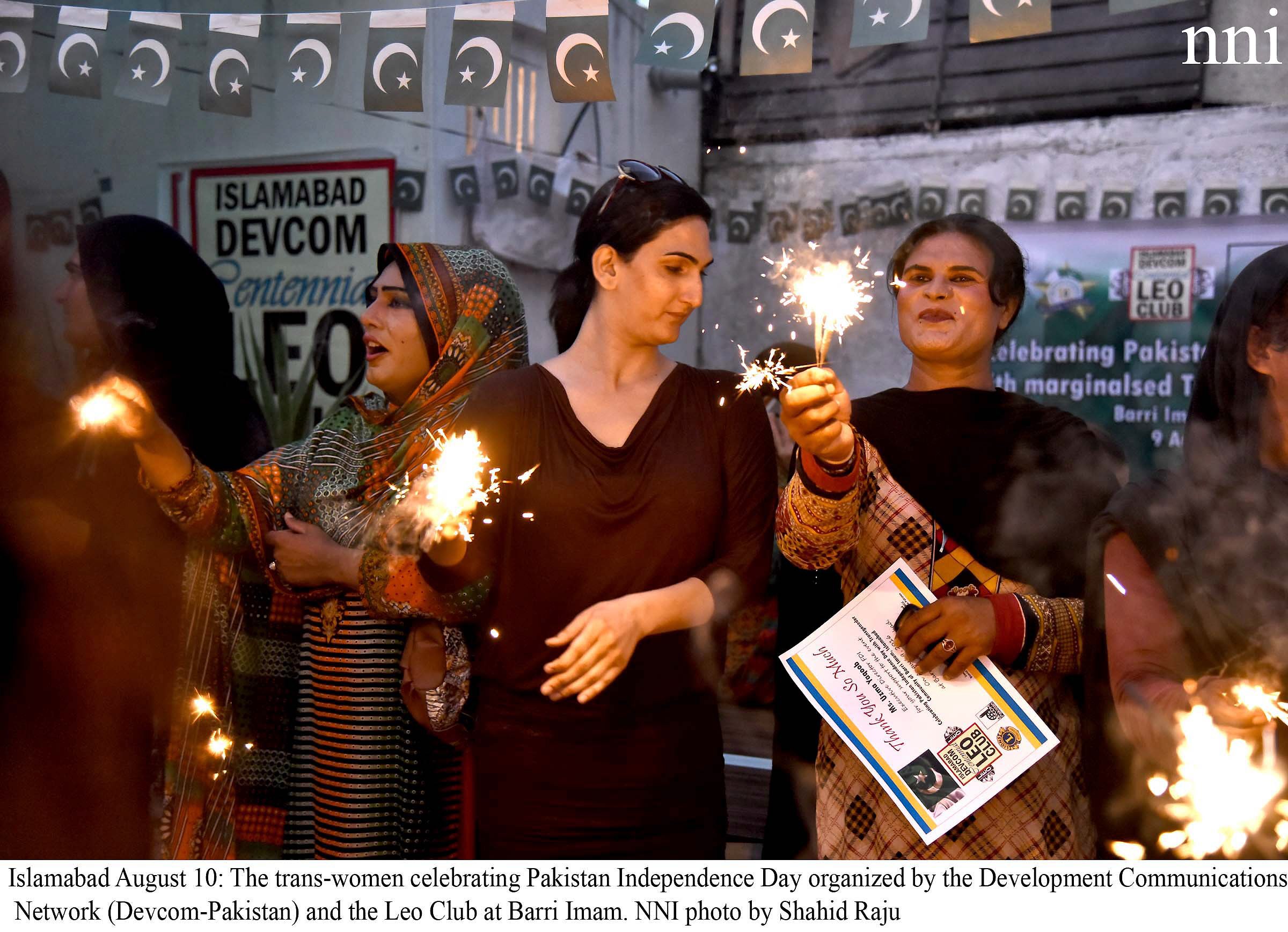 ---
ISLAMABAD: In an effort to bring people from the transgender community into the mainstream, a non-governmental organisation has initiated a scholarship programme for promising leaders across the country.

The scholarship programme, an initiative of the Forum for Dignity Initiatives (FDI), aims to help improve the image of the transgender community by offering them recognition and acceptance in the society.

FDI will award the scholarships to people belonging to the transgender community, who have are unable to carry on their studies due to financial constraints, from January 2017.

Trans community seeks jobs, education

Owing to lack of education, discrimination and stigma attached with the transgender community, transgender men and women are often forced into begging, dancing and prostitution to earn their livelihood. This often leads to social exclusion and deprives community members from a chance to lead better lives.

According to FDI, these scholarships will help them take admission in any public or private school, college, university or vocational centre across the country.

N* is a transgender woman who had to give up her dream of becoming a textile designer owing to financial constraints. After being abandoned by her family and not being accepted by the society, Nomi had to start dancing to earn a livelihood.

"I wanted to become a fashion designer and live a respectable life but due to financial issues and the harsh attitude of the society I was forced to dance," she said.

Executive Director FDI Uzma Yaqoob told The Express Tribune that the transgender community had the strong willpower to fight for their rights, but lack of education and not being aware of their rights holds them back from reclaiming their space in the mainstream employment sector, social life, and cultural integration.

She stated that FDI was already in talks with a number of schools, colleges and universities.

The transgender actor who is going places

Sharing the details of the scholarship she said that the scholarship is initially for 200,000 for the first year. "This is a national level scholarship, which means any transgender man or woman can apply from across Pakistan," she added.

This scholarship is a matching scholarship which means half of the total fee requested will be paid by the donor and to ensure accountability and transparency, funds will be directly transferred to educational institutions, she said.

She added that there was no age limit and if no one applied for the scholarship in the first year money would be added to the next year's fund. * Name withheld to protect privacy of individual

Published in The Express Tribune, December 4th, 2016.