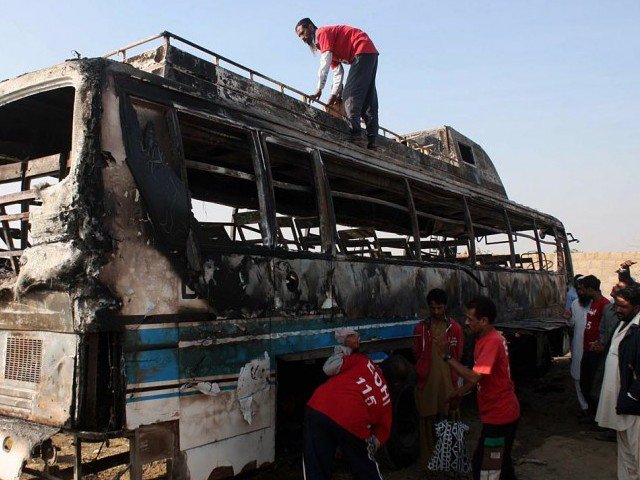 ---
LOWER DIR: A vehicle carrying women to a congregation of the Tablighi Jamaat plunged down a ravine in Upper Dir on Saturday, killing four persons, including two women.

The police said in a statement that the accident had occurred after the driver lost control over the vehicle near Osheri Dara, plummeting into River Panjkora near here.

Eight injured persons were rushed to the Warai hospital for treatment. Doctors told media persons that three of the injured persons were in a critical condition.

Fatal Accident: Three of a family killed   

Those who lost their lives in the accident included Bakht Jamala, Samiullah, the wives of Ahmed and Haroon Khan.

Police in the meanwhile claimed to have arrested two suspects identified as Amjad Ali and Hazrat Islam in the Sherigal area.

Police conducted a raid on a house and seized an LMG, an AK-47 assault rifle and rocket launchers from the possession of the suspects.

Published in The Express Tribune, December 4th, 2016.