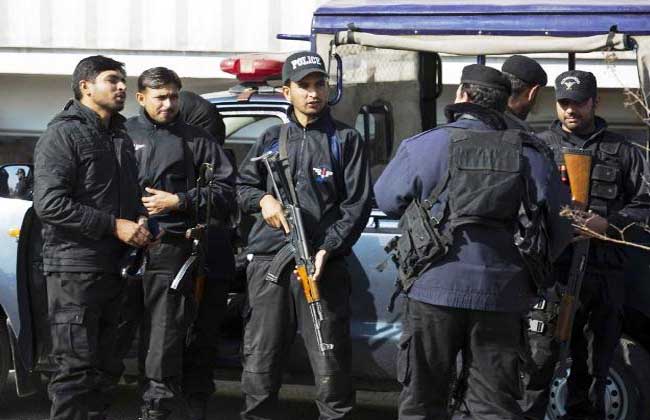 ---
PESHAWAR: Two roadside explosions hit the provincial metropolis on Friday, causing widespread alarm and minor damage but no casualties.

The blasts, detonated within a four-hour interval, apparently targeted police. Deputy Superintendent of Police (DSP) Chamkani Abdul Salam escaped unhurt when the remote-controlled bomb exploded near his vehicle on the Northern Bypass.

15 killed, dozens injured in Peshawar bus explosion

Speaking to The Express Tribune, SP (rural) Furqan Bilal said the DSP's vehicle suffered minor damage in the blast in which four kilogrammes of explosives were used.

"The target was DSP Chamkani Abdul Salam who was on his routine patrol, but he escaped unhurt and his vehicle was partially damaged," he said.




"Around four kilograms of high explosives had been used in the home-made device," he added. The attack took place around 11:30.

Soon after the attack, a large number of policemen reached the blast site and cordoned off the entire locality and conducted a search operation.

"There has been an increased activity of terrorism in recent days," he said, indicating a possible regrouping of terrorists.

A second remote-controlled bomb exploded in Peshawar's Karkhano Market early Friday morning moments after a police vehicle passed nearby. No loss of life was reported in the blast in which a passenger bus was partially damaged.

Seven policemen injured in Peshawar roadside blast

Talking to The Express Tribune ASP Hayatabad Shoaib said a pipe-bomb weighing around four kilograms had been used in the second attack.

"Only a bus was damaged in the attack but the police was the main target. It was just a coincidence that at the time of the explosion a bus was between the device and the police vehicle that shielded the police party," he said.

Last month, three Frontier Constabulary (FC) officials were killed and seven others were injured in a roadside improvised explosive device (IED) blast which occurred near their vehicle in Peshawar's Bashirabad area.

Published in The Express Tribune, December 3rd, 2016.

 
COMMENTS
Comments are moderated and generally will be posted if they are on-topic and not abusive.
For more information, please see our Comments FAQ