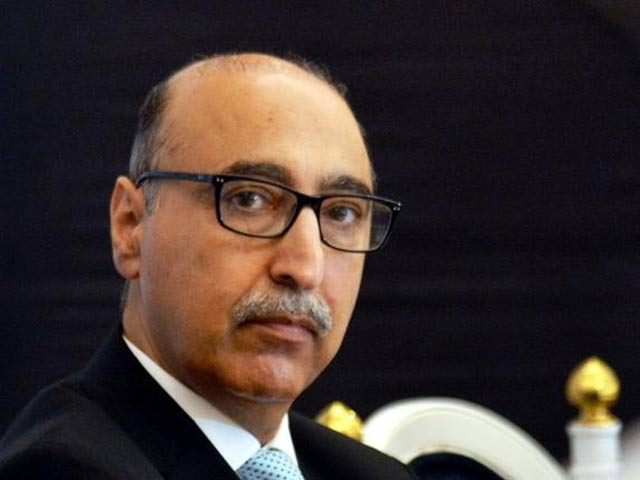 ---
Ahead of a sought-after visit by Adviser to Prime Minister on Foreign Affairs Sartaj Aziz to attend Heart of Asia conference in India, Pakistan has said it will "positively consider" if India, as a host, proposed a bilateral meeting on the sidelines of the forum.

"As a host, if India approaches us with a proposal [for talks on the sidelines], Pakistan will positively consider it," Pakistan High Commissioner Abdul Basit told Aaj Tak, an Indian news channel, on Monday.


If Pak will get any proposals regarding talks from India, we will consider it positively: @abasitpak1 #NEWSROOM pic.twitter.com/mKS4btJIeR

— IndiaToday (@IndiaToday) November 28, 2016
High Commissioner Mr. Abdul Basit's interview at 5:30 pm today & repeated at 10:30 pm tonight on Aajtak Hindi TV Channel @ForeignOfficePk pic.twitter.com/94BQ8BDU1W

— Pak High Commission New Delhi (@Paknewdelhi) November 28, 2016


Aziz's would be the first high-level visit from Pakistan after the announcement of Comprehensive Bilateral Dialogue in December last year which never took off.

Sartaj Aziz likely to attend conference in India to 'defuse the tension'

In the recent past, the killing of Indian soldiers soured relations and led to a weeks of diplomatic quarrelling, with both Islamabad and New Delhi accusing opposing diplomats of spying and then expelling them.


We are in favour of unconditional talks with India, it is necessary for peace in the region: @abasitpak1 #NEWSROOM pic.twitter.com/NHa1AH1iQ4

— IndiaToday (@IndiaToday) November 28, 2016


The Heart of Asia conference focusing on Afghanistan is due to be held in the first week of December in Amritsar.

The conference will seek ways to help improve security and bring peace to Afghanistan, which has been mired in conflict since a US-led coalition toppled the Taliban government in 2001.