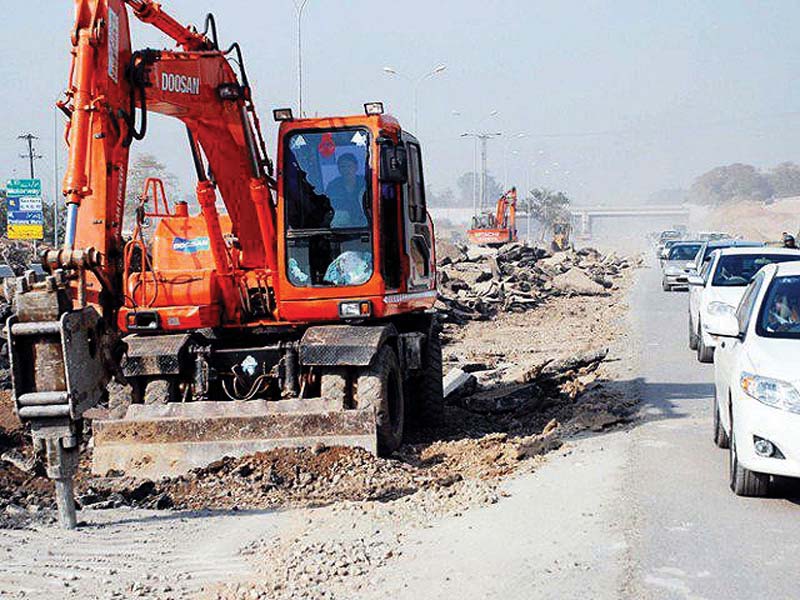 ---
HYDERABAD: For over a year, the patchy and bumpy roads and long diversions on the under-construction M-9 Motorway between Karachi and Hyderabad have tormented the travellers.

People have been suffering the loss of or harm to their lives and assets due to the growing number of accidents. The damage caused to the vehicles as well as the increased travel cost, in terms of fuel and time, are some other trials.

However, some relief for the travellers now seems likely, thanks to the Sindh High Court. During the hearing at the Hyderabad Circuit Bench on Thursday, the officials of the National Highway Authority (NHA), the project director of M-9 and others assured the court that the concerns about the road's condition and travel safety will be addressed.

They also vowed to compensate the victims of the accidents on the under-construction motorway, which is 132 kilometres long, at the earliest. "... that they also undertake that the diversion roads would be in good condition and carpeted," the order quoted Brig (retd) Tahir Raja, the chief operating officer of the Superhighway Construction Operation and Rehabilitation Engineering limited (SCORE), as assuring.

The official also gave his word to keep the distance of diversion to up to 2.5 kilometres and not more. SCORE is a subsidiary of Frontier Works Organization, which acquired the motorway contract on build, operate and transfer (BOT) basis for 25 years.




Brig (retd) Raja also gave an undertaking that 70 kilometres of the 132-kilometre motorway, which will consist of three lanes on each side of the road, will be completed by the end of 2017. During the hearing, the petitioner's counsel, Advocate Sajjad Chandio, pointed out to the court that the chairperson of NHA, Shahid Ashraf Tarar, admitted that the quality of diversion roads, which stretch to dozens of kilometres in patches, is below par. "I want to ask why the NHA, despite knowing these defects, never issued any notice to the contractor?" the lawyer asked.

Tarar promised to station six emergency vehicles on the M9. Both the NHA and SCORE's officials also assured the court that recovery vehicles will be stationed for removing any obstruction on every diversion.

The officials said they will ensure payment of early compensation to the victims and their families. The NHA officials and the project director said they will constitute a committee that will decide on the controversies regarding the ownership of land along the project. The bench comprised justices Salahuddin Panhwar and Muhammad Iqbal Mehar. The court will resume hearing of the case on December 15.

Published in The Express Tribune, November 26th, 2016.

 
COMMENTS (1)
Comments are moderated and generally will be posted if they are on-topic and not abusive.
For more information, please see our Comments FAQ