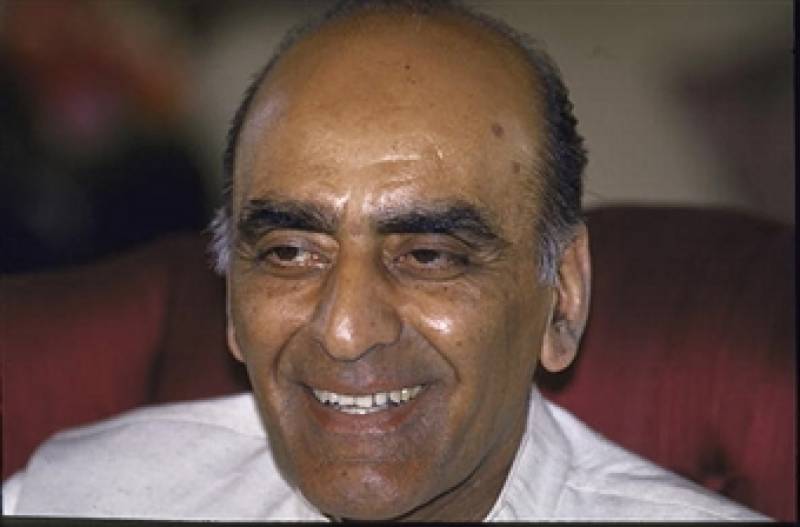 ---
Former caretaker prime minister of Pakistan Moeenuddin Ahmad Qureshi passed away in Washington at 86.

Qureshi was a prominent economist and former civil servant who served as the acting Prime Minister of Pakistan from July 18, 1993 to October 19, 1993.

Renowned mountaineer Hasan Sadpara passes away

Qureshi was born in Lahore on June 26, 1930. He attended the Government College University in Lahore where he gained BA (Honors) in Economics and received an MA in Economics from Punjab University. He received Fulbright scholarship and went to the United States to attend the Indiana University in Bloomington, Indiana, where he earned a PhD in Economics in 1955.

In 1955, he returned to Pakistan and joined the country's civil service and was initially posted at the Planning Commission. In 1956, he resigned from the Planning Commission and went to the United States to join the International Monetary Fund (IMF). He enjoyed a distinguished career at the IMF, eventually serving as economic adviser to Ghana in 1960. Qureshi then moved on to join the International Finance Corporation and eventually become its Executive Vice President from 1974 until 1977. Qureshi oversaw the global operations which involved the financing of private enterprises and investments, including joint ventures and capital market operations in developing countries.

Veteran politician Qamar Zaman Shah passes away

In 1981, Qureshi was invited by the then president of the World Bank, Robert McNamara, to join and become the senior vice president of finance, which he remained until 1987. Eventually, he was appointed the Senior Vice President of the World Bank and oversaw its financial operations all over the world.

In 1991-92, he left the World Bank and settled in the United States and formed a private hedge fund, the Emerging Market Associates.

Qureshi was married to an American citizen, Lilo Elizabeth Richter, and has four children -- two sons and two daughters. He enjoyed playing tennis and was reportedly a collector of classic cars and antiques.