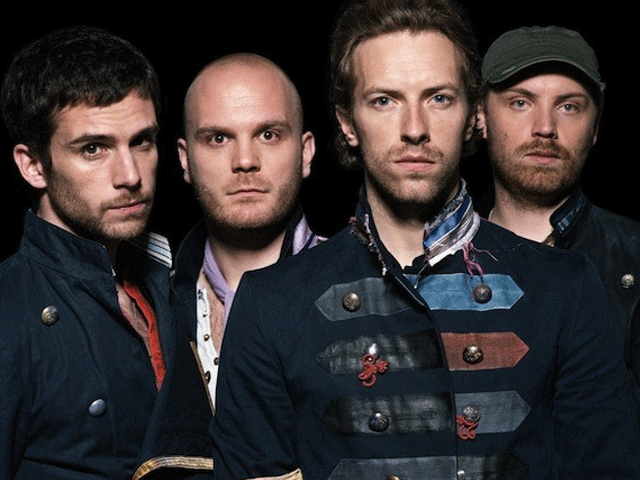 ---
Leading British band Coldplay performed in India this Saturday as part of the Global Citizen India initiative 2016, an annual music festival that began in 2012.

The band's frontman Chris Martin, who is also the creative director of the festival, performed an hour-long gig with his group during the event in Mumbai.

Here are 11 memorable moments from the event:

Did Coldplay's Chris Martin insult the Indian flag?

1. Indian Prime Minister Narendra Modi called in live to have a chat with the crowd since he could not make it to the concert.


I know that I stand between you and Cold Play and so will make this brief: PM @narendramodi begins his remarks at @glblctznIN

— PMO India (@PMOIndia) November 19, 2016


2. Freida Pinto attempted to have a discussion on girls education but she was booed by the crowd because everyone was impatient for Coldplay.




3. This random guy also became the highlight of the concert with his original poster.




4. Shah Rukh Khan was the one to introduce Coldplay and their lead Chris Martin on stage which made their entrance all the more grandeur.


Look how they shine for you. @coldplay #GlobalCitizenIndia pic.twitter.com/n1aaBXOT7z

— Global Citizen India (@glblctznIN) November 19, 2016


5. Chris sang all the memorable singles such as Fix You, Yellow, Viva La Vida, Hymn For The Weekend and many, many more.


6.Chris Martin gloriously held up the Indian Flag.




7. However, his particular way of handling the national flag did not go down well with Indian politicians.


They may get in trouble for this. Probably an FIR is coming their way. #GCIOnVh1 #Coldplay #GlobalCitizenIndia pic.twitter.com/2wRvEA34Yj

— Rohit Vats (@nawabjha) November 19, 2016
#ChrisMartin & #BJP #ShivSena leaders should apologise to the Nation. Was he trying to use the # Flag as Lungi to do Lungi dance. @PTI_News pic.twitter.com/fiSsBapPcV

— Nawab Malik نواب ملک नवाब मलिक (@nawabmalikncp) November 19, 2016


8.  But nobody could doubt Chris Martin's goodwill after he sang in Hindi - like this Channa Mereya by Arijit Singh.


9. Martin also surprised fans with another attempt to sing in Hindi and performed Vande Mataram and Maa Tujhe Salam with AR Rahman.


10. Chris also partied with leading Bollywood celebrities, including Shah Rukh Khan, Sonam Kapoor, Parineeti Chopra, Farhan Akhtar, Shraddha Kapoor and Sachin Tendulkar.




11. Coldplay took to Instagram to express his love for India. He uploaded a video saying, "India, thank you for one of the greatest nights of our lives."

https://www.instagram.com/p/BNAQkoHhgqd/?taken-by=coldplay&hl=en

Have something to add to the story? Share it in the comments below.