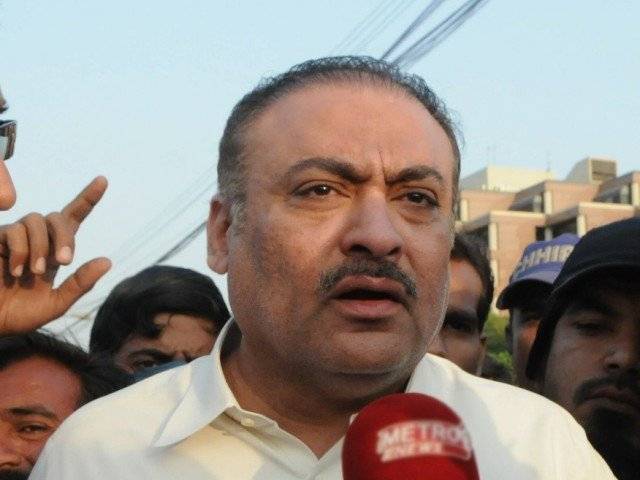 ---
KARACHI: Pakistan Peoples Party (PPP) leader Qadir Patel was released from prison on Thursday, a day after his release order was issued by the anti-terrorism court (ATC) following the approval of his bail in a terror facilitation case.

Patel, Karachi Mayor Wasim Akhtar of the Muttahida Qaumi Movement, MPA Rauf Siddiqui and Pak Sarzameen Party president Anis Kaimkhani were sent to jail on July 19 this year as their interim bail was rejected.

They were accused of allegedly seeking favours from former petroleum minister Dr Asim Hussain to provide treatment to suspected terrorists, injured in clashes or otherwise, at his private medical facilities in North Nazimabad and Clifton while screening them off from law enforcers.

The ATC-II, which heard the case, granted Patel and Akhtar bail on Wednesday against a surety of Rs500,000 each and directed them not to leave the country until the disposal of the case and, if needed, seek permission from the court beforehand.

Though the two were issued release orders on Wednesday, Akhtar was released from the prison the same evening while Patel came out on Thursday.

The Express Tribune tried to contact the central jail superintendent over the delay in Patel's release. He, however, did not respond.

A number of PPP local leaders and workers gathered outside the prison to welcome Patel after his release. They shouted slogans and showered petals on the leader.

Addressing the crowd, he thanked his supporters for gathering to welcome him. Commenting on the court's decision of granting bail, he said that "Justice has been victorious today." He added that for him, national interest comes before personal interests.

Published in The Express Tribune, November 18th, 2016.
COMMENTS
Comments are moderated and generally will be posted if they are on-topic and not abusive.
For more information, please see our Comments FAQ