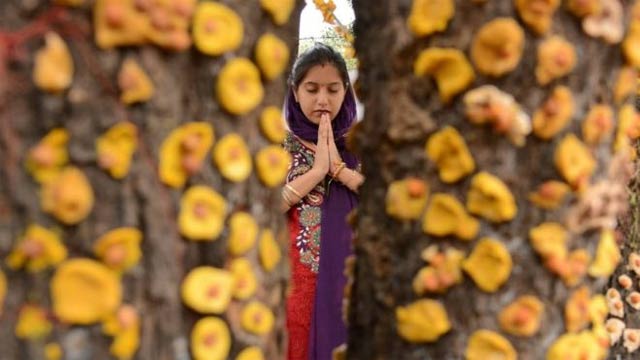 ---
KARACHI: The Sindh Assembly on Thursday passed a bill to form a commission to protect the rights of minorities.

The government will form the commission after a legislation in this regard. It will comprise 14 members including the head and will work for the rights of minorities. The commission can take suo moto action on the issues of minorities and guide government on the legislation pertaining to non-Muslims.

The commission will "provide a platform to look into various grievances of the minority communities and to monitor and suggest the mechanism for accelerating pace of socio-economic development of minority communities and for the promotion and protection of the identity of minorities at provincial level, the setting up of Sindh Minority Rights Commission is very much essential," the bill read.

Titled 'Pakistan Minorities Rights Commission Act, 2016' the bill was drafted in line with June 19, 2014 judgment of the Supreme Court after a attack on a Church in Peshawar.

Two more bills to protect minorities' rights on cards

Authored by then Chief Justice of Pakistan Justice Tasadaq Hussain Jillani, the Supreme Court in the landmark judgment had asked the government to take concrete steps for the protection of rights of religious minorities.

Meanwhile, another bill regarding forced religious conversion was deferred by the assembly.

Minority rights: Forced conversion bill to be moved in Sindh Assembly today

A private bill, Criminal Law (Protection of Minorities), was tabled by Pakistan Muslim League – Functional (PML-F) lawmaker Nand Kumar a year ago. It was referred to the standing committee for minority and human rights for feedback and now returned to the assembly.
COMMENTS
Comments are moderated and generally will be posted if they are on-topic and not abusive.
For more information, please see our Comments FAQ