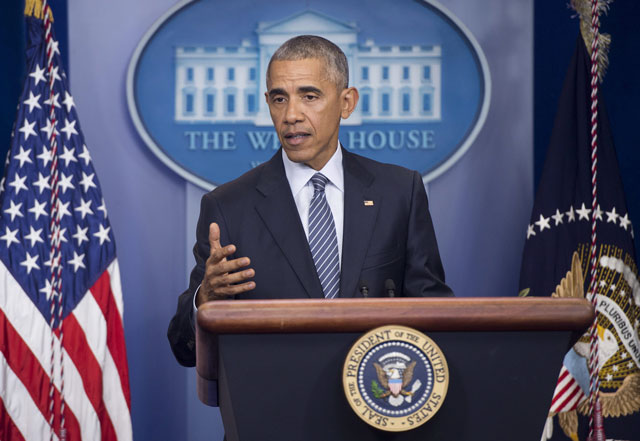 ---
ATHENS: A strong and unified Europe is "good" for the United States and Nato is "absolutely vital" for US security and prosperity, US President Barack Obama said Tuesday as he launched his final European trip.

"We believe a strong, prosperous and unified Europe is not only good for the people of Europe but good for the world, and good for the United States," Obama told Greek President Prokopis Pavlopoulos in Athens. He added that the trans-Atlantic relationship is "the cornerstone of our mutual security as well as prosperity."

Trump firm on agenda but says Americans have nothing to fear

Obama will seek to calm the nerves of allies concerned by Donald Trump's shock presidential election victory, especially as the brash Republican has downplayed the importance of the Nato military alliance.

Obama stressed that Nato "is something that provides significant continuity even as we see a transition of government in the United States." "Across Democratic and Republican administrations there is a recognition that the Nato alliance is absolutely vital," he said.