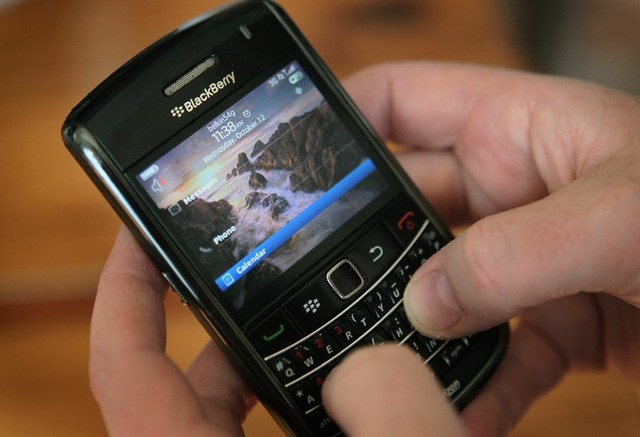 ---
Emtek has inked a deal with BlackBerry Messenger (BBM) and plans to integrate its applications to be used within the chat app.

The media enterprise officially received licensing to expand the BlackBerry Messenger (BBM) chat application in June 2016. According to BlackBerry CEO John Chen, Emtek's extensive background in showbiz, content management, and technology can help escalate BBM's potential.

With a promising market within reach, what will Emtek do to boost BBM's popularity and bring the app back to its glory days? Here's what BBM users can expect in terms of upgraded content.

BlackBerry to outsource handsets, will halt production

Development of BBM usage

According to a report from Tech in Asia Indonesia, BBM counts as one of the most popular chat apps in the country. Other contenders include Whatsapp, LINE, and Telegram. BBM now has more than 63 million active users each month; 16.7 billion messages are sent every day. A majority of its users are in the 18-24 age group.

BlackBerry's move to create BBM versions for other platforms has proven an excellent strategy. The proof? Only 5 million Indonesian users are accessing BBM from their BlackBerry device. The rest 54.5 million users access BBM on Android devices and 3 million users access on iOS devices.

Integrating investment portfolios




Emtek is an established media group in Indonesia. Apart from owning national television channels like SCTV and Indosiar, it also owns NexMedia – a subscription-based cable television company. The group has also invested in several startups, such as Bukalapak, Rumah, Karir, and Reservasi; all of these will be integrated into the revamped BBM.

Presently, BBM has a "News" feature containing material from Liputan6.com, Bola.com, and Bintang.com. The app also has a video feature with content from Vidio, one of Emtek's own ventures.

Emtek plans to use BBM as the main social platform for users to purchase items from Bukalapak, view listings from Rumah, Karir, and Oto, reserve plane tickets from Reservasi, watch movies and television from iFlix, get on-demand services from Seekmi and BrideStory, and access KlikDokter, Kudo, and Lakupon.

BlackBerry launches its third Android-based phone

Phone plans and shopping vouchers




Apart from integrating all features from its artillery of startups within BBM, Emtek also has plans to bring other features, such as top-ups for mobile phone plans, payments for electricity, debt payments, and health insurance payments to Indonesia's Social Security Management Agency (BPJS).

Emtek is teaming up with Sepulsa for these services. Unfortunately, users can only pay with credit cards or bank transfers at the moment. Bank transfers are only available during office hours.

BBM is up for competition for mobile top-ups against Go-Jek. The on-demand platform has a similar service known as Go-Pulsa. Go-Jek requires their users to pay using Go-Pay, its digital wallet refillable through internet banking, ATMs, or Go-Jek drivers.

BBM is also collaborating with Gift-N, a South Korean company, to make a voucher purchase feature for restaurants, entertainment venues, and supermarkets.

This article originally appeared on Tech in Asia.
COMMENTS
Comments are moderated and generally will be posted if they are on-topic and not abusive.
For more information, please see our Comments FAQ