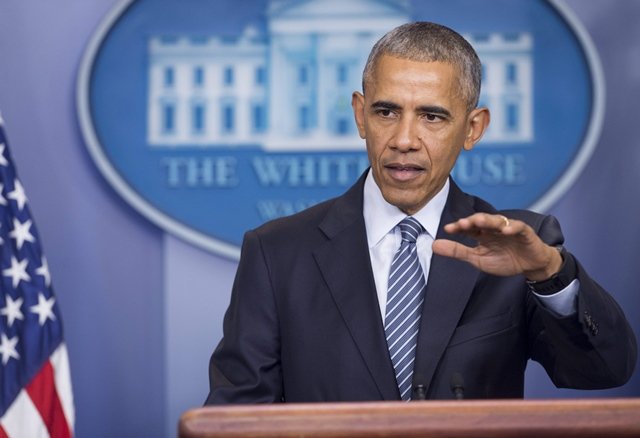 ---
WASHINGTON: US President Barack Obama said Monday that he had urged his successor Donald Trump to reach out to those Americans left upset or fearful by the Republican billionaire's surprise election win.

"I emphasized to him that, look, in an election like this that was so hotly contested and so divided, gestures matter," Obama said, after protests in several US cities.

Trump firm on agenda but says Americans have nothing to fear

"I did say to him, as I've said publicly, that because of the nature of the campaigns and the bitterness and ferocity of the campaigns, it's really important to try to send some signals of unity, and to reach out to minority groups or women or others that were concerned about the tenor of the campaign."

The US president also called on the Democratic Party to "compete everywhere" in future elections and said Trump's win emphasized the importance of exercising one's right to vote.

Obama on farewell tour to Europe fearful of 'Trump effect'

"I don't know how many times we have to relearn this lesson, because we ended up having 43 percent of the country not voting who were eligible to vote, but it makes a difference," he told a press conference.